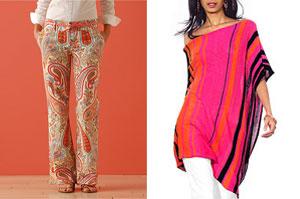 The J. Crew paisley pants are fun, but I am still trying to decide whether or not i could wear them. They also have a paisley jacket, swimsuit, dress & shorts.

Now, the Banana Republic poncho, on the other hand, is fabulous! I wish I had the guts to wear a poncho. I have seen them at BCBG and there is this great website for ponchos.

What do you think about these two looks?