Apr 30th 2006 09:42:17 am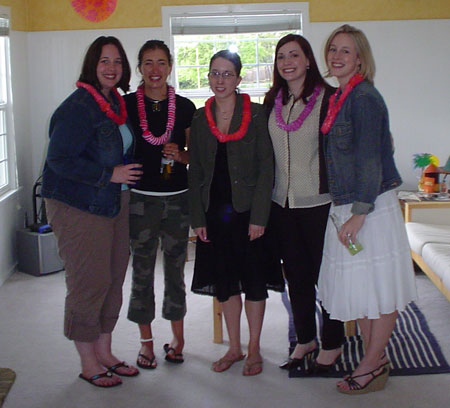 Last night, Travis and I had a fun time with friends from my school group (or cohort, if you want to use the vocabulary). We went to a "luau" party celebrating Sarah & Alex's (Sarah is second on the left) wedding. They got married last month in Hawaii, and since none of us could attend the wedding (unfortunately) this was our chance to say congrats.
2 Comments » Categories: Friends, Just for Fun, Photos
2 Responses to "luau"
Libby on 30 Apr 2006 at 3:55 pm #

I bet you had a great time. All the girls look very nice.
Leave a Reply