Jul 6th 2006 01:26:01 pm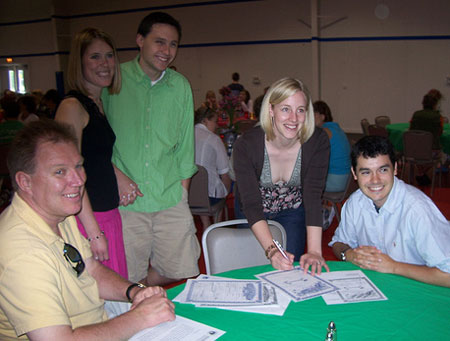 On Monday morning there was a brunch at the church for Chelsea and Scott and any guests who were still in town. Things were so busy during the wedding that Brad (the father-of-the-bride and wedding officiant) forgot to have Keith (the brother-of-the-groom and also his best man) and me sign the marriage license as witnesses. We signed it asap. The weird thing it that Chelsea and Scott didn't have to sign their own marriage license, only the witnesses and officiant.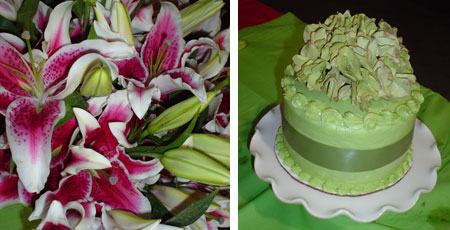 During the brunch our parents presented Travis and me with our own special anniversary cake. (Monday was our three-year wedding anniversary.) The cake was a replica of the cake topper that we had for our wedding. I was very surprised and excited that we got to celebrate our anniversary a bit. June also gave me the cute cake stand. I love it! Travis and I cut our cake in the traditional fashion…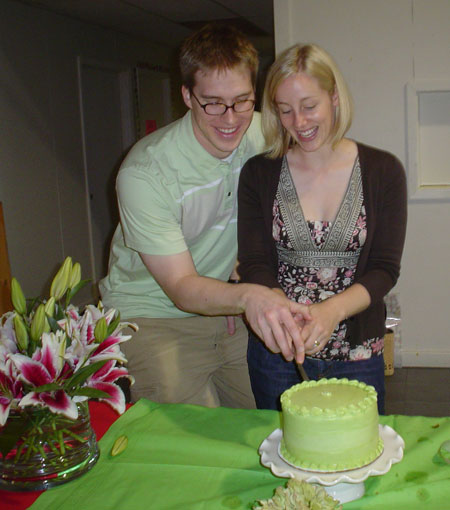 Chelsea and Scott also opened a bunch of their presents at the brunch. They received a lot of very nice things that I know will help them in their new life together. There were so many presents that some had to be taken home to open later. In the afternoon I got so tired that I had to take a nap. The activity of the weekend was finally taking its toll. Travis and I did manage to make it to Panera for a fancy anniversary dinner, and then we went to the movies with Adam, Aaron, and Amber to see Superman Returns. I enjoyed the movie, but I was extremely tired by the end of the day.
you may also these posts:
2 Comments » Categories: Family, Trips, weddings
2 Responses to "the morning after"
Libby on 06 Jul 2006 at 5:16 pm #

I just had to show up at the parties and I was extremely tired.
Leave a Reply