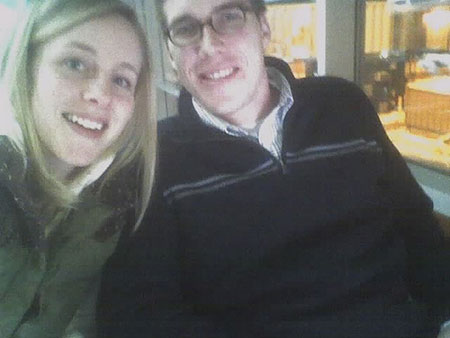 Travis and I are hanging out in the Denver airport waiting for our flight home to Eugene. After three weeks in Kansas City with our families I have kinda forgotten what my life in Eugene was like! Well, not really, but I am excited to be finally going back home to sleep in my own bed. And guess what! Travis got us a fancy feather bed mattress for a Christmas present! I am so excited to try it out. I have been wanting one of them for forever!
Sadly, my mom is still in the hospital. The doctors are having a hard time figuring out the correct medicine dosage to keep her blood at the correct thinness level to combat blood clots. She is getting quite frustrated with being couped up in a hospital room for such a long time (11 days just for the blood clot problem), but she is being brave and the doctors think she should get to go home within the next two days. I hated to leave her there in the hospital, but she is really doing better despite the setbacks she has been faced with. Plus, my dad and brothers have been angels and are taking good care of her.
I have one week until my classes start again, but I will need to go to work this week in order to get ready for the new semester. I am hoping to send out New Year's cards to all my wonderful friends and family, but we'll see if I can find the time!