Jul 29th 2007 09:46:18 am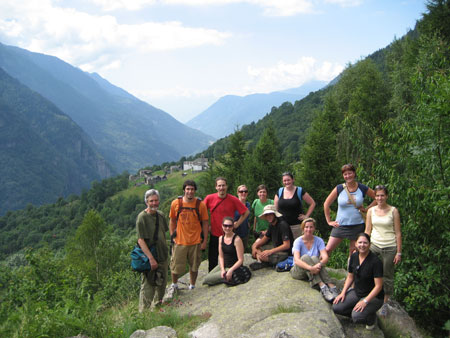 I am in the Kansas City airport waiting to get on my flight back to Oregon. The past month has been a whirlwind! When I get home I need to finish posting about my trip to Italy (above is a group shot from the trip on top of the Alps). Then, I will tell you about my short trip to Greece. Finally, I will post a bunch of photos from my brother's wedding, which took place on Saturday. There is just too much excitement going on right now! It has been a wonderful month.
All of the flying and traveling and not sleeping has caught up with me and I am not feeling my best, but I am looking forward to getting home to my fluffy bed. Once I recover I have a bunch of home improvement projects lined up… For now, enjoy this picture of me checking out sausages in Italy.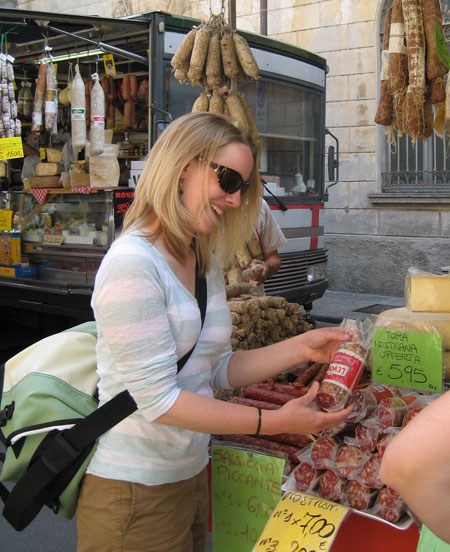 No Comments » Categories: Just for Fun, Travel
Leave a Reply