…alternatively titled: The Future is Now…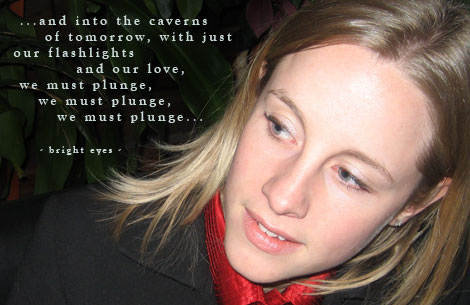 January 3rd, 2008, huh? Pretty weird. Time seems to be moving faster! I guess it is not really speeding up… It is more like when you are on a treadmill and you decide that you need to watch tv, take off your jacket, read a magazine, and take a drink of water all at the same time. It seems like the treadmill is speeding up, but really you are just having a hard time keeping up. Time flies when you are having fun.
2007 was good. I did a lot of things that I am proud of (graduated from UO with my master's, traveled to Europe, celebrated my fourth wedding anniversary, and got a job which I am really enjoying), but it still doesn't seem like I fit enough in. Some things (losing those ten pounds, creating art, getting Swap-bot in perfect working order) seem to have gotten pushed onto the 2008 list. Ah, 2008. What an amazingly strange thing. I think I am ready. Into the caverns of tomorrow we must plunge!