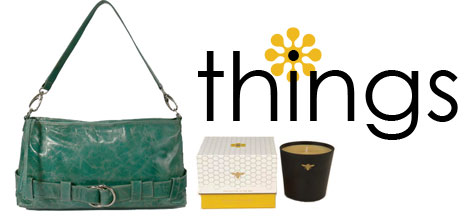 Things have seemed completely out of my control lately. In a desperate attempt to feel like I am in charge, I went on a crazy, lunch-time shopping spree at my favorite local shop. I bought a turquoise Latico bag (not the one pictured above, but close), a Paddywax Raw Honey candle that smells like sugar and summer and deliciousness, and a glass bottle that looks like a plastic bottle. The things did make me feel better, but sadly, did not solve my "issues." The good news: I have found the motivation to create the life I want. No one else is going to create it for me, right?
I really don't want to become one of those people (really, almost everyone) who thinks their stresses and/or problems are the absolute most important thing in the world, so I am trying to chill out and stay calm. It is not working. Chilling is not on the itinerary. Eugene is super-hot right now and without air conditioning our house is a sweaty mess. Oh well. At least we have the Olympics. Michael Phelps can save us!
btw: Crusher is loving the Olympics. His favorite sport is synchro (that's short for synchronized diving for those of you who have not been watching five hours of Olympic coverage each night).