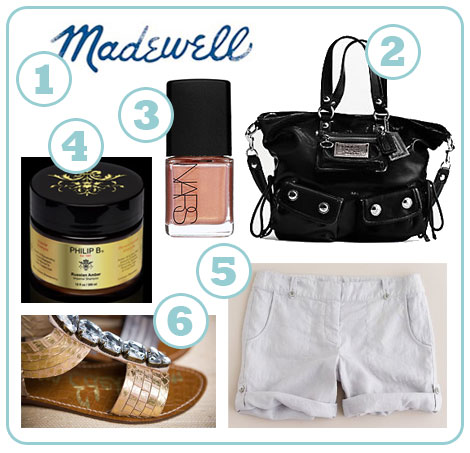 Summer is zooming by. Between getting a little sick (sore throat and cough, not H1N1) and preparing for an upcoming trip to California, there has been no time to blog. Today, however, I have a little bloggy gem for you! I have been completely obsessing over a few things lately that I feel the need to share:
Those are the material objects that I am obsessing over this summer, but I should probably add one more thing: Gilad Bodies in Motion. I have been sticking with my commitment to do the TV workouts every weekday for over ten weeks, and I think I am actually starting to see some nice results. I am still a long way from wanting to get my photo taken in a bikini (but really, why would that need to happen?), and I still need to work on my eating habits (isn't that a perpetual battle?), but I feel stronger and more fit. And – as stated above – I am feeling comfortable in shorts, which is a small miracle! Thank you, Gilad!!
So, what are you digging this summer? Anything awesome that I shouldn't be missing?