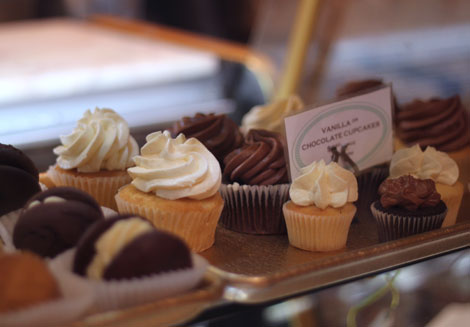 For my second official NYC Cupcake Review I went to my local, neighborhood bakery, Trois Pommes Patisserie. Trois Pommes is a tiny, but very cute and cozy place on 5th Ave here in Park Slope, Brooklyn. I love this bakery for its breakfast items and its good taste in coffee (Stumptown from Portland), but there are always cupcakes in the bakery case, too.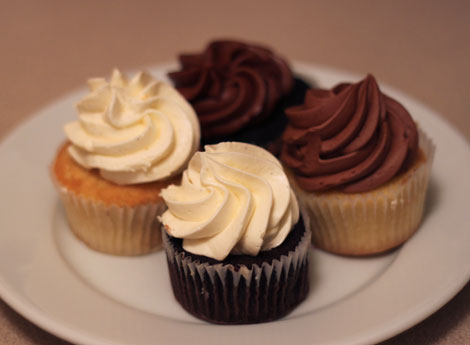 For this review, I bought four cupcakes (vanilla and chocolate cakes, with both vanilla and chocolate frosting) and I had Travis help me out with the tasting. You can tell that these cupcakes are made with high quality ingredients. You could see the vanilla bean specs in the vanilla frosting and taste the creamy butter. Unfortunately, the frosting was way too dense for me, as I prefer it to be light and fluffy. I liked the chocolate frosting more than the vanilla, but both ended up being too rich to finish. The cake, however, was very flavorful and not too sweet. My only complaint with the cake was that it was slightly dry.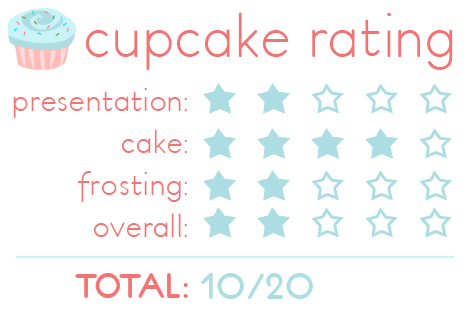 Overall, these cupcakes were not my favorite… the frosting was too rich and dense, and the presentation (no sprinkles!) and flavor selection were lacking compared to more cupcake-centered bakeries. BUT, that does not mean that my love for Trois Pommes Patisserie has been diminished. I will continue to visit regularly for their muffins, coffee cake, and whoopie pies!