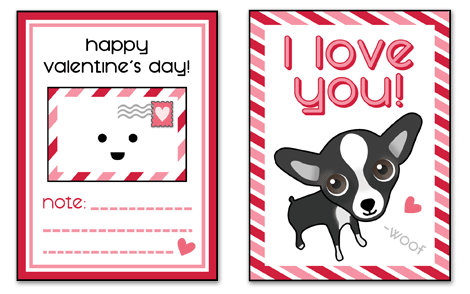 Already done with my thing-a-day creation for today! I had been planning to make downloadable Swap-bot Valentines this year and I am so happy that I actually made the time to do it. I designed two cute Valentine cards – one with Ernie, the Swap-bot logo/mascot, and one with Crusher – and a little matching envelope. The PDF file is totally free and you simply download it, print it out on card stock, cut out your Valentines, and give them to your friends!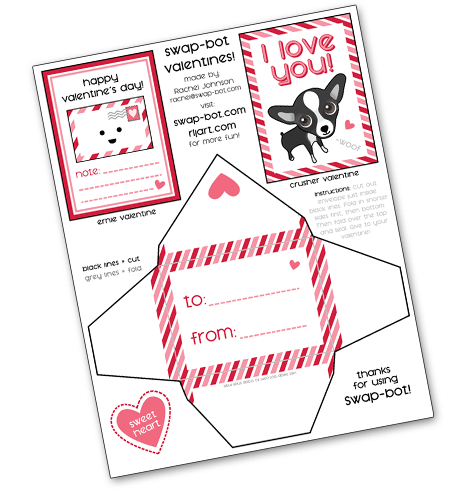 Download the Swap-bot Valentines PDF here.
There are some basic instructions on the PDF, but assembly is really easy. Cut just inside the black lines, then score and fold the envelope on the grey lines. Fold in the shorter sides of the envelope, then the bottom. You can glue these parts together. Slip your Valentine card inside the envelope, fold down the top, seal it, and give it to someone you love!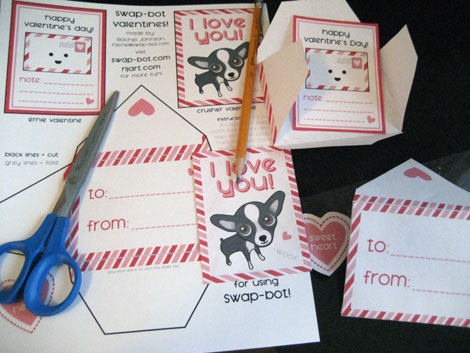 I hope that some of our Swap-bot users enjoy them. Crusher was so excited about the cards that he already started handing his out!