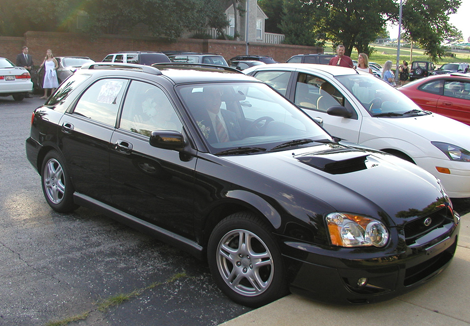 Life has been changing and moving quickly lately. On Saturday, we spent all day at the Handmade Cavalcade craft fair, then on Sunday we took an all-day trip to New Haven, Connecticut, to sell our car. Boohoo. I feel sad about it. We bought our 2004 Subaru Imprezza WRX about two weeks before our wedding in 2003. (The photo above is us driving off in the car after our wedding ceremony.) It felt like our kid, or maybe our home. We drove it across the country twice, and it had been our only car for five years. But for the last year here, in New York, the poor thing just sat parked on the street. We hardly used it (maybe driving 200 miles in the last six months) and Travis had to move it to a new parking spot twice a week. Yuck. Plus, the insurance was expensive. So, it is on to a new life via CarMax and we are car-less. It is a relief to not have to worry about it any longer, and after one last trip to the DMV we will be able to cancel our insurance. I do love extra money!
Early Monday morning we headed to the hospital (by hired car and driver) for Travis' ACL reconstruction knee surgery. The Hospital for Special Surgery was fabulous and everyone there was very professional. You can read Travis' thoughts on the experience on his blog. The surgeon said that the surgery went perfectly, and it seems like it did because Travis is recovering quickly. My only complaint is that it now falls solely on me to take Crusher down and up the three flights of stairs to our apartment every time he needs to go outside….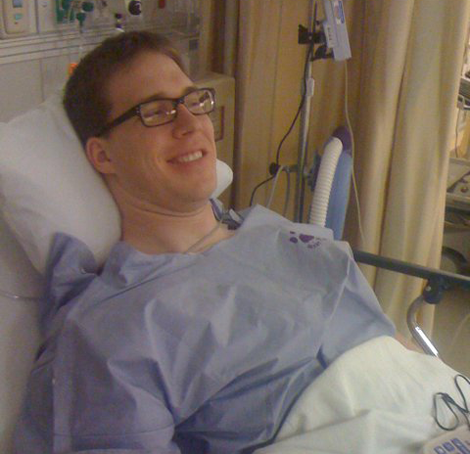 Life is good and all of the recent excitement has gone as smoothly as we could expect, but I am definitely ready for some downtime! If you need me, I'll probably be taking a nap.