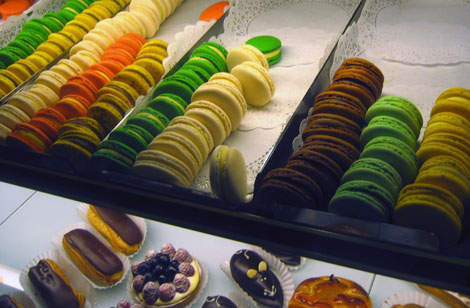 Travis and I were out strolling around Manhattan yesterday. His recovering knee is feeling better and he is now able to walk without crutches. We didn't have a strict agenda for the day, but we did have a cupcake place in mind for a stop on our journey so that I could complete another installment of my Cupcake Review. Unfortunately, we got a little lost and/or we were misinformed by Google Maps and we never did find the cupcake place… And yet, fate works in mysterious ways because our path led us to Madeleine Patisserie on 23rd Street in Chelsea.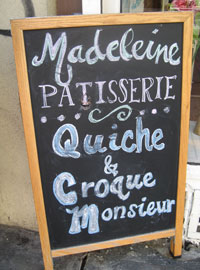 I had assumed that I'd tried a macaron before, but I must have been mistaken. In my head I imagined them as hard cookies filled with icing – sort of like colorful oreos. I was wrong!
From Wikipedia: "A macaron is characterized by its smooth, domed top, ruffled circumference, and flat base. Connoisseurs prize a delicate, egg shell-like crust that yields to a moist and airy interior."
They are made with almond flour, egg whites, and sugar with flavored, cream fillings. Supposedly, the French do them best and the girls working behind the counter at Madeleine Patisserie had French accents – score!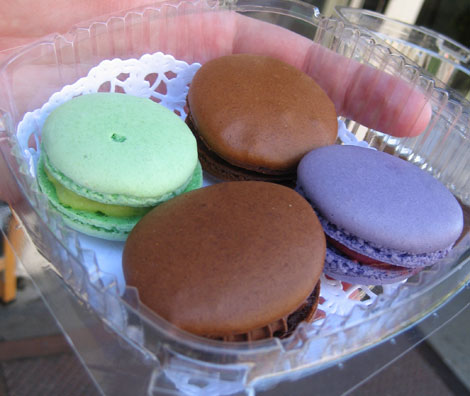 We ordered a sample of four macarons: chocolate, caramel, cassis (grape?), and pistachio. They were incredible! Truly. I was blown away. Probably because I was not expecting to like them very much, but also because I think we stumbled on a very excellent bakery. The macarons were slightly crispy on the outside, with soft, moist insides. The fillings were all amazing, especially the caramel – very smooth and full of flavor. Yum!
I have heard that macarons are going to be the next cupcake in terms of popularity. After trying them I'd be inclined to agree except for one major difference between the two pastries… I would think it takes much more talent to make an excellent macaron than a cupcake, but I hope I'm wrong. I would love to be able to get macarons at more bakeries!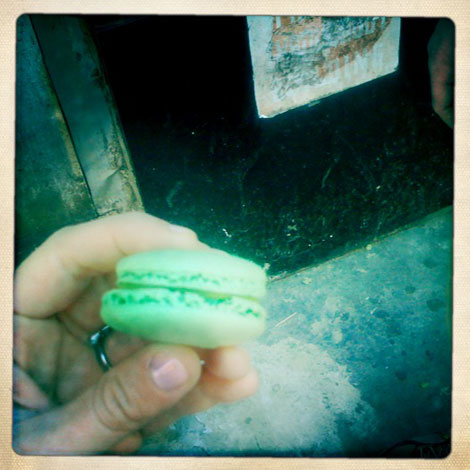 (p.s. I have been a little obsessed with my new Hipstamatic iPhone App lately. It allows you to take old-timey, analog appearing photos using your iPhone. It is what I used to take the photo above. There are a whole bunch of different settings and you can also buy additional "film" and "lens" styles. It is a lot of fun!)