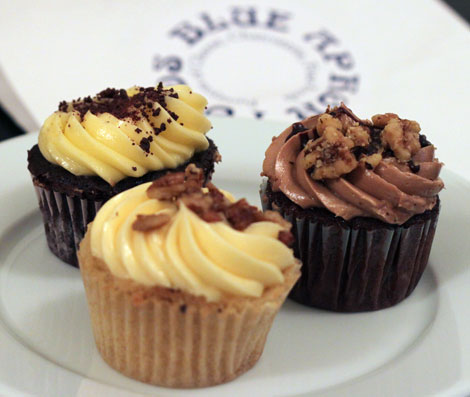 One of my favorite food stops in Park Slope, Brooklyn is Blue Apron Foods. It is a little gourmet grocery store that has a wonderful selection of fine meats and cheeses and other fancy foodie goods. Travis and I mostly go there for their amazing sandwiches, and every once in a while we also pick up a cupcake, or two.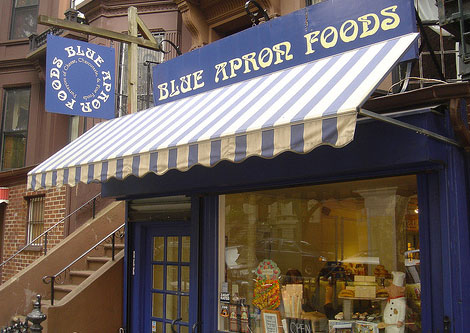 The cupcakes are not baked at Blue Apron, but are delivered by two Brooklyn bakeries: Baked and Robicelli's. Baked has a cafe location in Red Hook that I would love to visit for a future tasting, so for this installment of my cupcake review I chose to focus on Robicelli's Cupcakes.
I purchased the following flavors:
THE BLUTH– Chocolate banana cake studded with chocolate chips and walnuts, topped with chocolate buttercream, chocolate ganache and roasted walnuts.
PECAN FRENCH TOAST– Maple custard soaked cinnamon cake with maple cinnamon buttercream and candied pecans.
CHOCOLATE GRASSHOPPER– Mint chocolate-chocolate chip cake with mint buttercream and ground chocolate.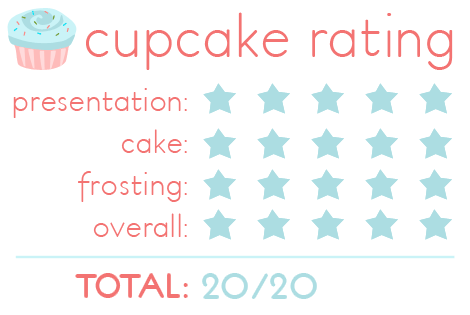 My intention with these cupcake reviews was to be quite strict with my ratings, but that is difficult when there are so many amazing cupcakes in New York City! Robicelli's Cupcakes have received my second perfect cupcake score (the last one was for Crumbs), and it is well deserved. Travis and I both loved all three flavors.
First, I was impressed by the extremely unique and inventive flavor selections at Blue Apron and the lovely cupcake garnishes, like nuts and drizzled chocolate. But the nice presentation is barely worth noting compared to the amazing taste and texture of these cupcakes! All three were perfect and extremely light and airy. They icing was exactly how I like it best, very light with a nearly whipped consistency. The cake was moist, yet fluffy. The gourmet flavors were decadent, but they were not too rich, and I think that is what makes Robicelli's cupcakes so special. You can taste all of the distinct flavors, like the maple and cinnamon in the Pecan French toast, but nothing is too sweet or too intense. Often, mint flavored desserts can be overpowering and far too minty, but this Chocolate Grasshopper cupcake had just the perfect taste of mint combined with delicious chocolate. Travis and I finished all three excellent cupcakes easily!
Even though I gave Crumbs Bake Shop a perfect score, Robicelli's cupcakes are better. Their smaller size and more unique, but reserved flavors made them easier to enjoy than Crumb's giant size cakes. I will definitely be stopping by Blue Apron Foods in the near future to try more of the flavors! (Check out the Robicelli's website to read about all the available flavors and to find the other locations where you can find their cupcakes.)