At Team in Training practice my coaches are often telling me, "if you can carry on a conversation you aren't working at a hard effort." I usually nod my head, keep running and talking, and then come home to Travis and complain that I try to work at "hard effort" but I just love the social aspect of practice. Why can't I have fun and train for a marathon at the same time?!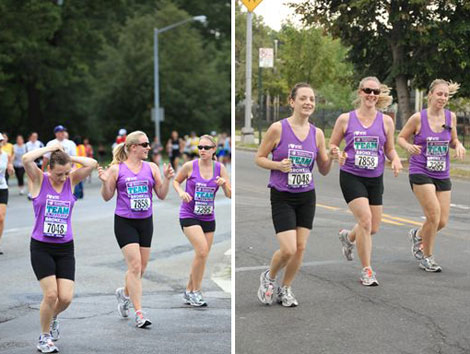 Well, I think these photos from the Bronx Half Marathon have finally made me realize that I should probably start focusing more on my running and less on chatting! I mean, look at me. I barely even look like I am running! It cracks me up. It looks like I am taking a walk with my friends and telling some silly story…. I definitely don't look like I am in the middle of a half marathon. And it definitely shows that I could be pushing myself to go a little bit faster.
As the race progressed, I started to look more like I was working hard…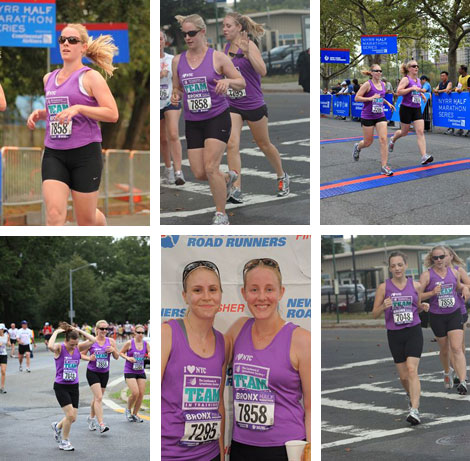 But I still think I need to concentrate on improving my running during my races and practices, and try to save all of the chatting for after… at least for the sake of my poor running buddies who are forced to listen to me blabber for hours on end!
——-
My fundraising for the Leukemia and Lymphoma Society is going very well! I have raised over $3,800 thanks to my awesome friends, family, and Swap-bot members, but to reach my goal I still need to raise over $1,100 more. Would you be willing to help Team In Training and the LLS find a cure for blood cancers? Any donation amount is awesome and will help make a difference! Visit my fundraising page to learn more.