This post is based on the blogging prompt "What do you like best about your hometown?" from IndieBizChicks' September Blogging Special.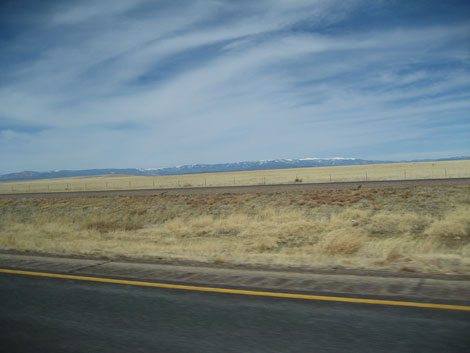 The photo of the flat land you see above was taken in Western Kansas. Not exactly my hometown, but close. There is nothing I can do about it, I am a midwest girl – born in Saint Louis, raised in Kansas City, college in Iowa, vacations in Chicago – and everyone can tell. In New York, people go out of their way to tell me I am the most smiley person they have ever met, or that I am too polite, or that I am definitely NOT a native New Yorker. I just don't think they were prepared for the midwest invasion…
I always wanted to explore the world. I had aunts and uncles who traveled nearly everywhere and I intended to follow in their footsteps, but now that I am away from my hometown in Kansas, I have definitely grown to appreciate it more.
A few of my favorite things about suburban Kansas City:
♥ The wide open spaces.
♥ The Kemper Museum of Contemporary Art where I had my wedding reception.
♥ The running/hiking trails, which are remarkably flat!
♥ The large and numerous movie theaters. (without bedbugs!)
♥ Inexpensive real estate.
♥ The Country Club Plaza.
♥ The freedom to drive anywhere and buy lots of groceries!
♥ My family! xoxo
There have got to be more…. what am I missing?!
I think the thing I like the very best about my hometown is just how comfortable it is. I guess that is what everyone would say about their hometown… even if it is bustling New York City!
p.s. I thought I should add, that while a lot of my personality traits could be traced back to my midwest upbringing, there are also a lot of ways in which I am not a typical midwesterner… my religious and political preferences being two of them. I guess it is never quite accurate to stereotype someone, even when the person I am stereotyping is myself!
p.p.s My brother, who lived for three years in far western Kansas, has informed me that you can't see the Rocky Mountains from there… so the photo above may actually be from Colorado. (Travis and I have driven across the country twice and I didn't label my photos extremely well.) So, here is a photo that I KNOW is from Kansas: