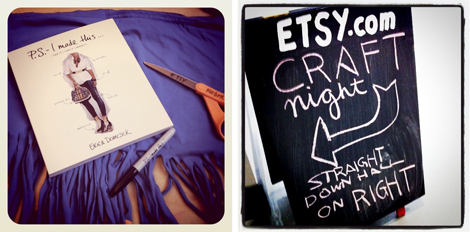 I finally got my rear end back to another Etsy Labs Craft Night!! It was so fun — I don't know why I don't attend every week! I went with my friends, Jessica & Lisa, and we made fringe scarves with Erica Domesek of the blog and new book, P.S. I Made This.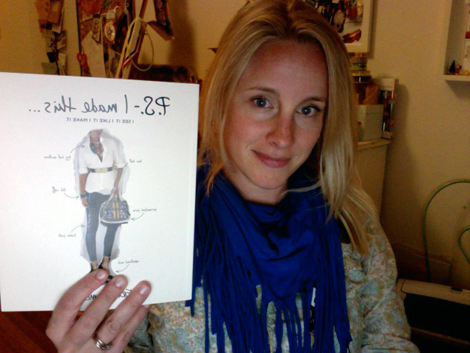 I haven't had an excess of time to devote to crafting lately, but I still enjoy following the DIY-ish P.S. I Made This blog for its style and beautiful inspiration collages. Plus, I am totally impressed by Erica's jump from the web to publishing a book! I had to buy it.
The fringe scarves were super-easy to make from an old t-shirt. Basically you cut off the top of the shirt with the sleeves, then fringe the bottom of the remaining "t-shirt-tube" — simple! They are totally hipster-ish, so I am not sure I have the confidence to rock the fringe scarf on a daily basis, but I had to let Crusher try it on…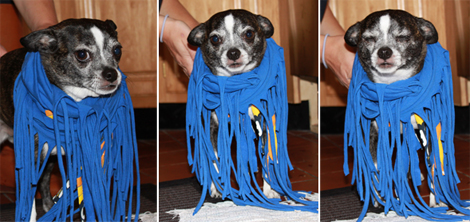 I'm going to submit his photo to Hipster Puppies!!