As is the tradition, Travis and I traveled home to Kansas for Christmas. Crusher came with us and even got to ride with us in the plane cabin in his carrying case. We had planned to stay for about nine days, but the winter storm in New York delayed our return. The extended stay put us behind on our work, but meant for extra family time. Here are some highlights: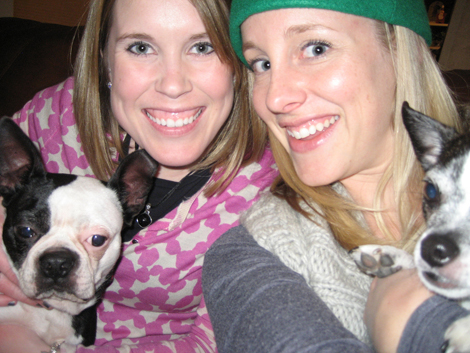 Chelsea and I love posing with our dogs because they are so darn cute. She has two Boston Terriers, we have Crusher, and my parents have two dogs… which makes for a lot of dogs!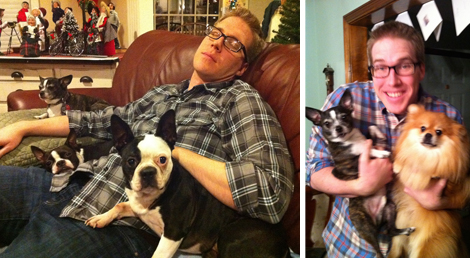 Speaking of which, it is a good thing that Travis has come to love dogs because they love him!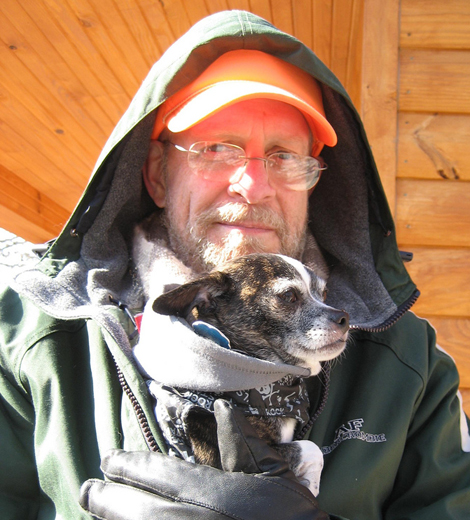 Although, Crusher really loves my dad the best. That is dad protecting him from the big, bad outdoors when we took a trip to Roundrock (my parents' country property). Crusher has grown to be something of an urban dog…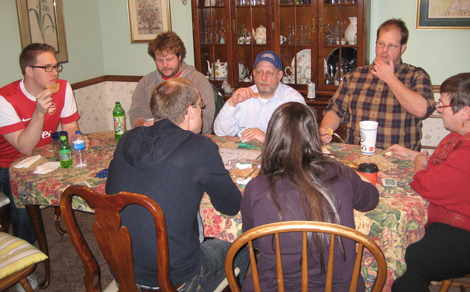 The Lamble holiday break can basically be summarized by three things: Diet Mountain Dew, Snickerdoodles, and the board game, Sequence… which was actually slightly more exciting than this photo would have you believe.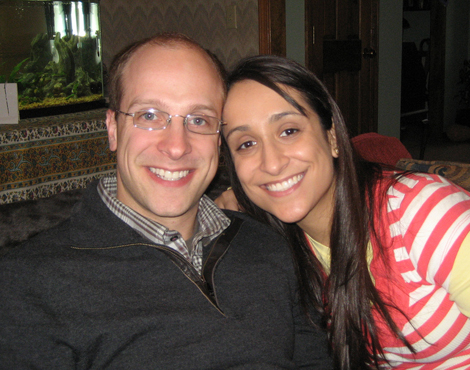 Speaking of Lambles, here is Adam with our new family addition, his fiance, Nina. They are deep into wedding planning and I am thrilled to be helping them with their invitations. (I'm even more thrilled that I get to be a bridesmaid!! Thanks, Nina!)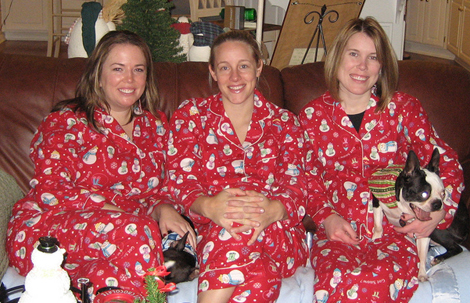 We did the traditional Christmas morning at the Johnsons, and this year the girls had matching pajamas. (Thanks, Chelsea & Nicole!) My ultimate goal is to have every single family member in matching pajamas next year!!
On Christmas Eve, Travis' family hosts a big family night. It is always a good time and we get to hang out with the younger cousins. That is me and my cousin (sort of) Gabe striking a pose. Christmas needs kids!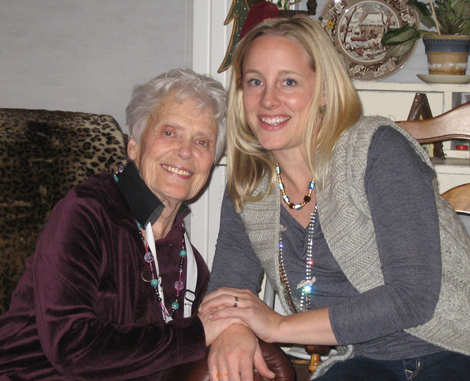 On Christmas Eve, we also played a trivia game that was centered around the classic stories told by Travis' grandma, Isabella. Isabella is one of my very favorite people. I admire her upbeat attitude and the love she shows for everyone she interacts with. The game was a fun way to get to know her even better.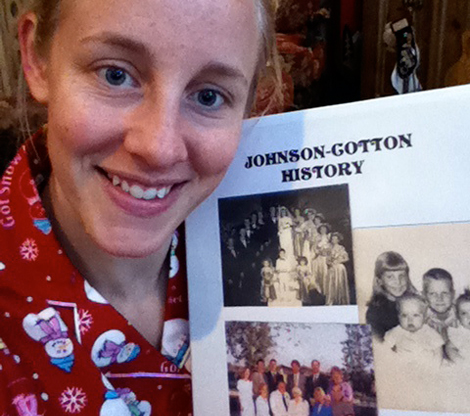 Travis' Grandma Johnson (one of my other favorite people) made each of the Johnson families these incredible family history books! I haven't even been able to read it all yet because it is so thick, but I already treasure it. What an awesome gift! (Please ignore my morning face…)
—-
So, that gives you a good idea of how I spent my holiday… It really was a wonderful time — full of tradition, relaxation, and food. I wasn't as active with my camera as I would have liked, but I have a few more photos in my Winter 2010 Flickr Set.
How did you spend the holidays? What are your yearly traditions?