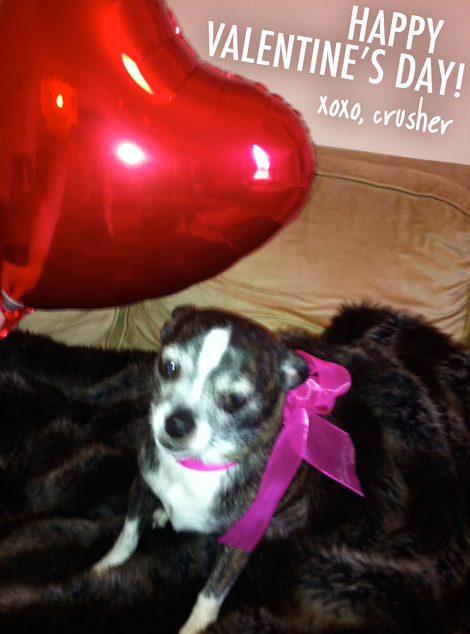 I had the most fun birthday weekend (thanks to wonderful friends and family) and I can't wait to tell you about it, but today I am thinking about all the things I love…
I LOVE sunny skies and melting snow!
I LOVE my little dog, even though he did NOT enjoy his Valentine portrait.
I LOVE leftover birthday cake. (And the awesome friend who made it!)
I LOVE leftover birthday balloons.
I LOVE texting <3
I LOVE heart-shaped candy.
I LOVE my new Ernie the envelope buttons for Swap-bot.
I LOVE this.
I LOVE that Justified is back on.
I LOVE that painter, Jasper Johns, is receiving the Presidential Medal of Freedom.
I LOVE take out for dinner!
I LOVE staying in on Valentine's Day with my true love.
I LOVE you!