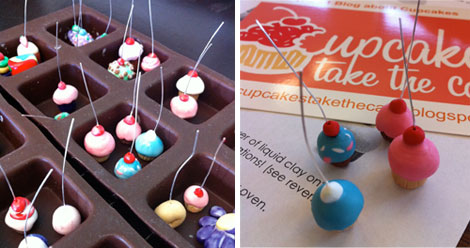 On Monday, I attended the 5th Annual Cupcake Craft Party at Etsy Labs. This was my second time at the annual event hosted by Cupcakes Take the Cake. (See my report on the 2009 cupcake craft night here.)
This time we learned how to make little cupcake charms out of polymer clay. It was more difficult than I anticipated to make them look cute! But I got to see a lot of my Etsy friends (Hi Marcie, Tyshawn, Nichelle, and Julie!!) and admire the cute charms that were being created by others.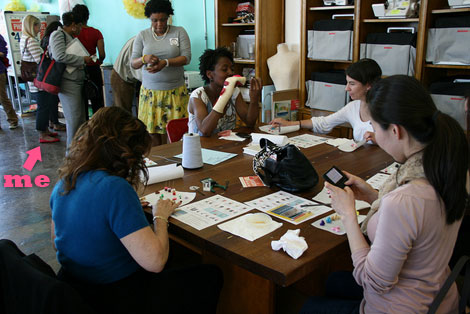 As always, if you like crafts and live in NY, you should check out Etsy Labs!