May 27th 2011 07:23:25 pm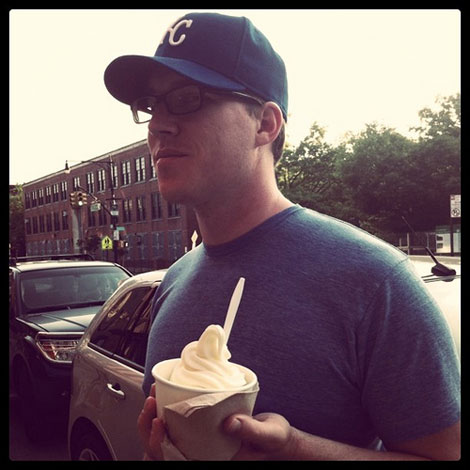 Well, it's Friday. That is the good news. The bad news? My sweet husband had to have semi-emergency dental surgery today. I won't go into the details, but we spent a good part of the day at the dentist's office. Poor thing. For dinner tonight we went to a new frozen yogurt shop called Culture. It is very Park Slope-ish in that the yogurt is made from hormone- and antibiotic-free milk from an upstate dairy… and it is good! It is tart, just the way Travis likes it.
So, as part of the Diary Challenge, I'm going to write on a few prompts, just to keep me thinking…
Negatives: In addition to Travis' surgery today, I was sick this week. Oof. I had the worst sore throat and was basically out of commission for a day and a half, at least. I entered the week with a pretty tightly scheduled work plan (not to mention workout plan) and it all went out the window. I hate getting behind. It is so frustrating to be set back by things out of your control.
Positives: Simone Collins interviewed me about Swap-bot for a post today on Craft Critique as part of their Crafty Business Week. It gives a bit more insight into my day-to-day running of Swap-bot.
Extra Stuff: I'm intrigued by this new "lady website" co-created by actress and musician, Zooey Deschanel, called Hello Giggles. Admittedly, the name is a little corny, and I'm not sure what to think about their 12-year-old contributing author, but I'll stay tuned.
you may also these posts:
3 Comments » Categories: Food, New York, Swap-bot, Travis, Work
3 Responses to "culture"
Leave a Reply