This post was originally published on the FaveCrafts Blog. A version also appeared on the Ace Department Gazette.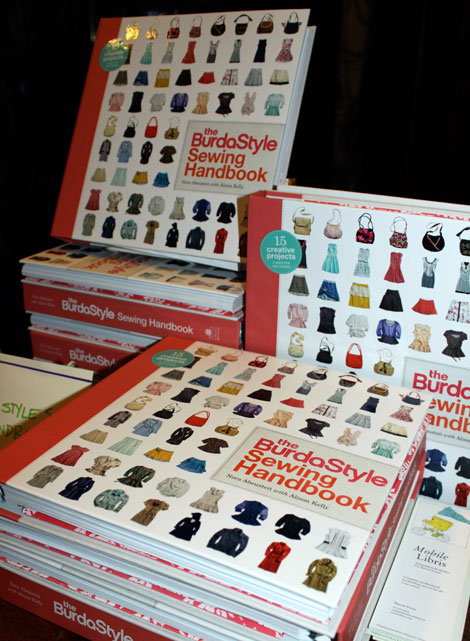 BurdaStyle.com is an online community for people who like to sew. The website, which has more than 600,000 members, offers free and inexpensive sewing patterns, step-by step sewing tutorials, skill sharing, and inspirational project ideas. On November 10th, they launched their very first book, The BurdaStyle Sewing Handbook.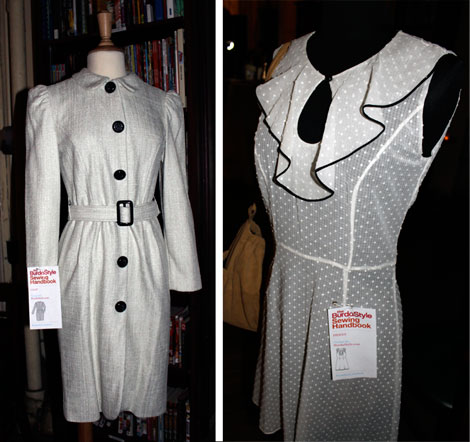 BurdaStyle co-founder and author of the new book, Nora Abousteit, and her staff hosted a large and exciting book launch party last month at the Housing Works Bookstore in New York City. Examples of finished items created using sewing patterns from the new book were on display throughout the loft-like space. There were snacks and drinks, craft tables with make-and-take projects, and a photo booth from HaveBoothWillTravel.com. There was even a cake printed with the Sewing Handbook cover image!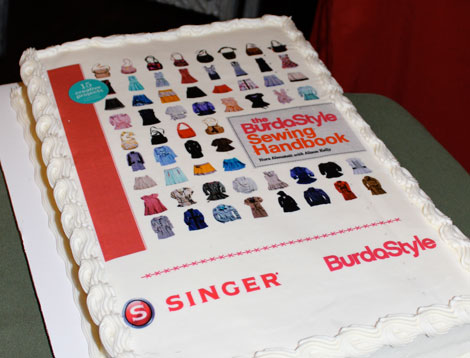 My first stop at the event was at the Singer make-and-take table. I used a Singer sewing machine and Spoonflower fabric printed with the BurdaStyle Sewing Handbook cover to make a quick, little, drawstring bag. I was nervous to put my sewing machine skills on display since I was surrounding by so many talented and creative seamstresses, but the project was easy and basically error-proof.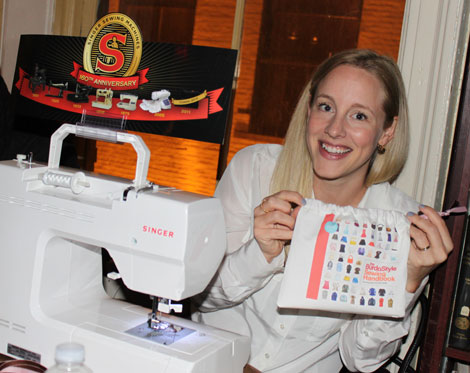 Next, I headed over to the glitter tattoo table. Megan Nicolay of Generation T and ILoveToCreate.com was applying sparkly designs to any willing party guest using stencils and Tulip Body Art Glitter. I played it safe and got an abstract flower on my hand.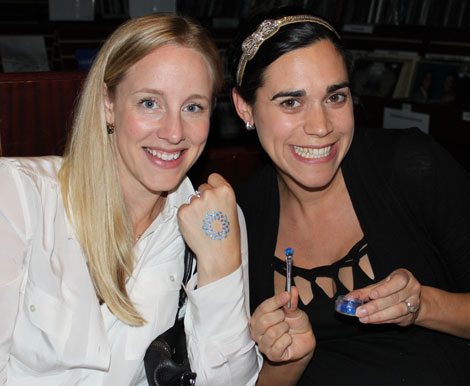 Copies of the The BurdaStyle Sewing Handbook were available to purchase at the event. The 200-page, spiral-bound book contains over seventy step-by-step variations of five basic patterns: a blouse, skirt, dress, bag, and jacket. It has a large intro section that can help those new to sewing get started using patterns. There are also plenty of full-color photos of the finished projects, plus profiles of BurdaStyle.com members from all over the world. The full-size patterns are also included in an envelope inside the back cover of the book.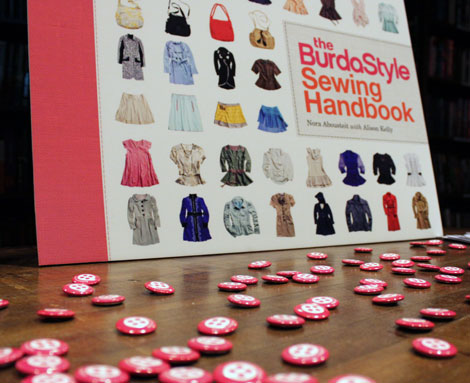 It was exciting to meet the people behind the huge BurdaStyle community and to see much of the creativity from the website translated into book form. The BurdaStyle Sewing Handbook is a fun project book for both beginners and experienced seamstresses that will help you endlessly customize your wardrobe.