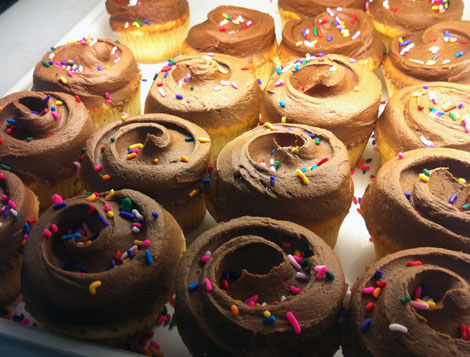 My sister-in-law, Chelsea, was in town visiting last week. We did many fun things (like shopping, the Tenement Museum, the Staten Island Ferry) but our favorite activities were trying out the city's best sweets!
I had been passing by the cute store front and very hip neon sign of the new Nolita location of the Little Cupcake Bakeshop for months (it opened in October of last year) but I saved my visit for when Chelsea was here. On her first full day in the city, we headed straight there!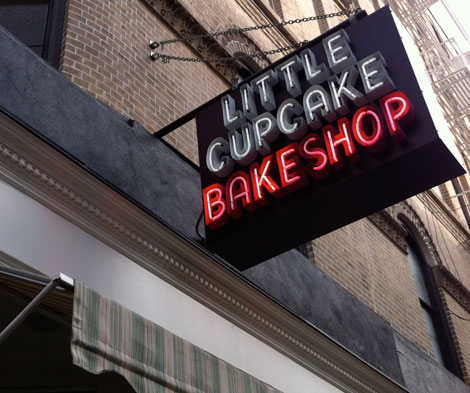 We visited on a Saturday afternoon and the shop was packed with a fashionable Soho crowd. My first impression was that the Little Cupcake Bakeshop is a near replica of Magnolia Bakery, complete with a pastel color scheme and an icing station in the front picture window, but I tried not to dwell on the comparison.
We bought three cupcakes: Chocolate with chocolate buttercream icing, a Chocolate Cloud with meringue icing, and the Princess, an almond cake with jam topping and both buttercream and meringue icing. I also got a Nutella Latte from the Illy espresso bar out of curiosity.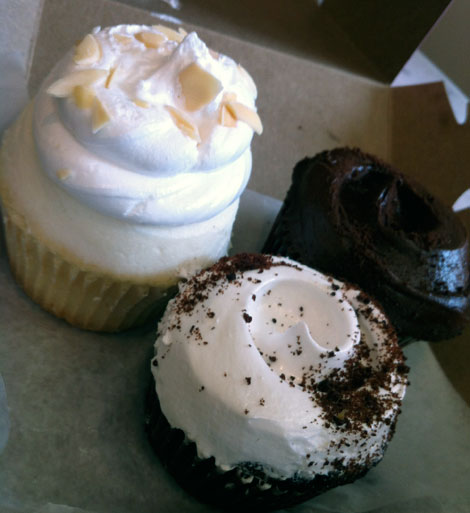 Travis, Chelsea, and I shared all three cupcakes and we all LOVED the icing! I love marshmallow-style icing and the meringue icing was very similar — nice and light and springy — but the chocolate buttercream icing was the favorite of the group. We could have eaten a bowl of it! Not too greasy or sugary, more fudge-y. Yum!
All three of us were a little disappointed by the cake. It was dry and the almond flavor of the Princess cake was overpowering. Thankfully, there was plenty of icing to balance out each bite.
As for presentation, the store was really beautiful and I liked the creativity of the Princess cake with its towering icing, but I can't give a perfect score. The Magnolia Bakery influence feels too strong. It seems like the owners (brothers Massimo and Luigi LoBuglio) said, "Magnolia Bakery is popular. Let's just re-create that." Even the icing swirls seem to be in the Magnolia style. The cupcake trend has been around for so long now that I need to see true uniqueness in new shops in order to be blown away.
Overall, the cakes were delicious, but I think there is room for the Little Cupcake Bakeshop to distinguish itself by coming up with more unique cupcake creations and not relying on the general cupcake trend to bring in customers.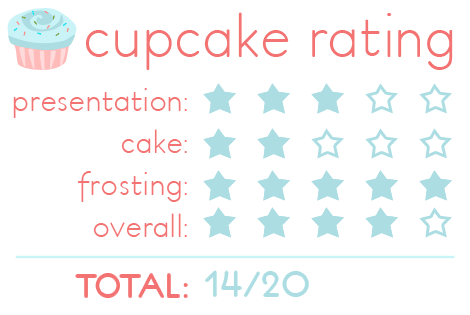 We really enjoyed our stop at the Little Cupcake Bakeshop and I am sure I will go back. The bakery also has giant, full-size cakes and other baked goods, like brownies and cookies, that I would love to try. And the full espresso bar makes it a great Soho shopping trip pit stop. (Although, I don't know if I'd order the Nutella Latte again. It was interesting, but it had about 1/4 cup of real Nutella at the bottom!) I also plan to visit the orignal Little Cupcake Bakeshop location in Bay Ridge, Brooklyn… maybe I'll run there!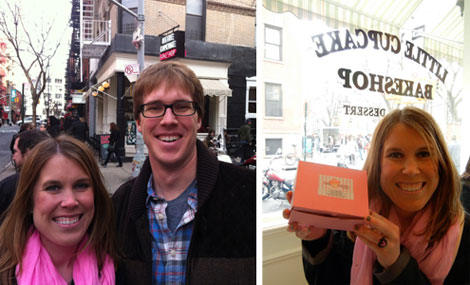 Have you tried out the Little Cupcake Bakeshop? What did you think?