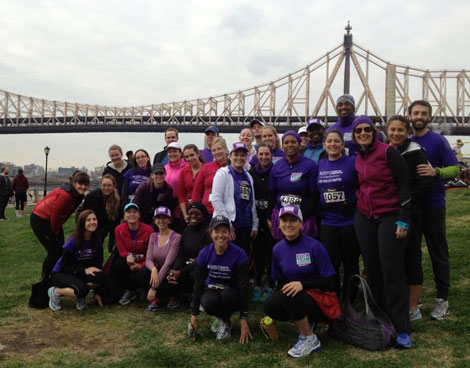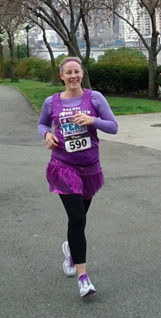 Last Sunday, my Summer 2012 Brooklyn Team in Training (seen above) ran the The Race at Roosevelt Island 10k. It was a fun day full of firsts for me — my first time on Roosevelt Island, first time on the Roosevelt Island sky tram, first time on a NYC bus! — but the actual race may have been the worst of my life.
Despite wearing my Team Sparkle skirt for the first time, I just couldn't get my body into race mode. I was in pain with terrible shin splints and my pace was my slowest ever in a race. I am not really sure why it went so badly. I don't really have an excuse. I ate well on Saturday. I had basically rested for the full week before. I drank plenty of fluids and ate breakfast before the race. My shoes were semi-newish, so maybe that is it… but i wore the same shoes at my triumphant NYC Half Marathon two weeks ago, so I don't think they were the problem. I guess I'll just tell myself that I was having a plain old bad day.
Luckily (or unluckily, if it goes as badly) I have a do-over this weekend. Tomorrow, I am running the Scotland Run 10k in Central Park. My somewhat unrealistic goal is to run it in 59 minutes. My more attainable goal is to simply have a better race than last weekend.
Wish me luck!