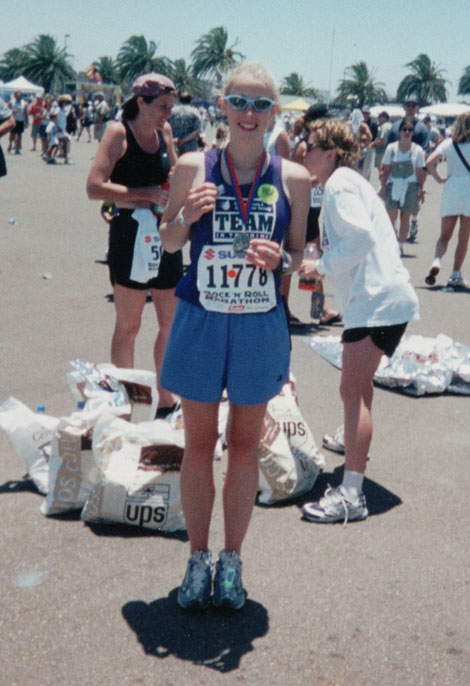 It has been 12 years, but I am once again traveling to San Diego to run the Rock n Roll Marathon! I am pumped up. I have a strict race plan, miracle marathon trail mix, an incredibly fun and supportive team, and a sparkly singlet. What else could I possibly need?
If all goes well, it will be my fourth full marathon and one item I can cross off my 31 While 31 list. Wish me strong legs, a positive mental outlook, and lots of luck!
If you want to track my race progress on your phone, sign up here.
The finish line in 2000: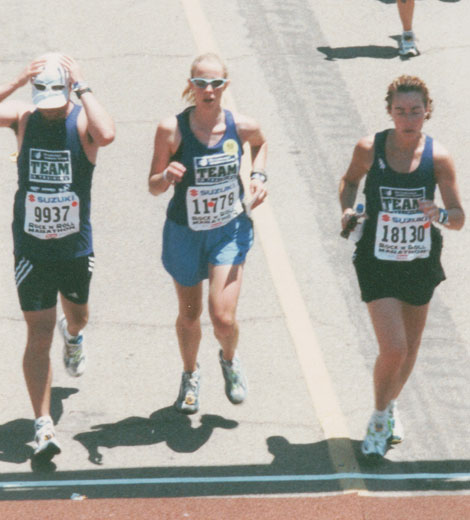 My teammates in 2000: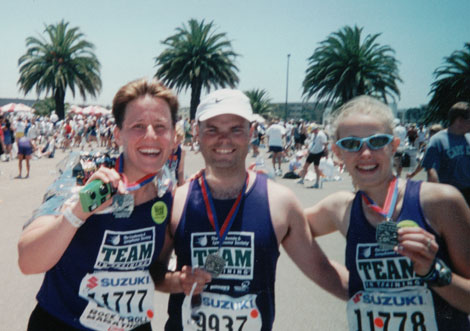 I can't wait to recreate these photos!
———
p.s. A very HAPPY BIRTHDAY to my awesome, strong, fun, beautiful sister-in-law, Amber!!!