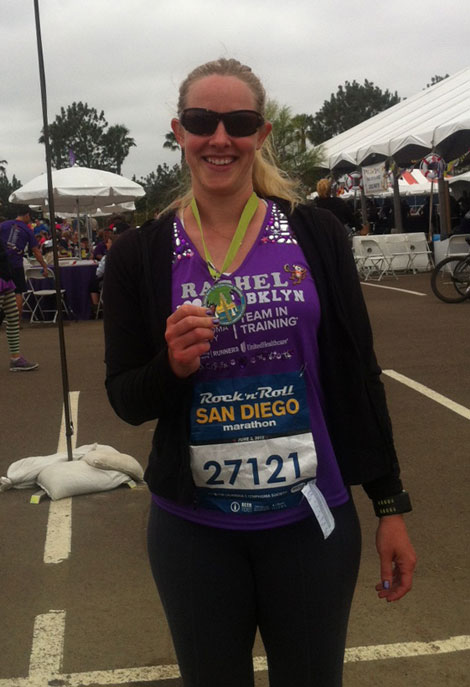 I am happy. And sore.
I completed the San Diego Rock n Roll Marathon on Sunday in 4:54:21. Well within my goal of under five hours. It is a personal record and I am proud.
As always, I couldn't have completed this training season or this race without Team in Training (my donors, my superstar coaches, Brian, Joel, Lisa, and Amanda, my roommate and adventure friend, Casey, my running buddies, Jon and Emily, all of our fun, wonderful BK teammates, and of course, my unfailingly supportive husband) but I am also taking ownership of my performance and my experience. I knew what I needed to do during training. I made my pacing and fueling race plan and stuck to it. I ran smart. And when it got painful after mile 23 and I wasn't sure if I could keep running, I did. I can handle pain and I can handle doubt. That is good to know. Experience made the difference in this marathon.
Now… on to number 5!! NYC in November!