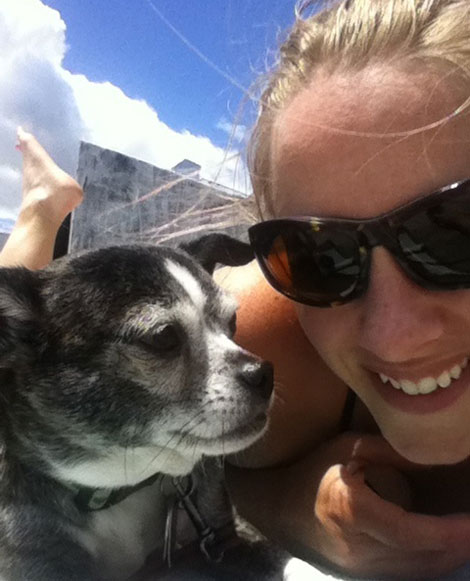 It has been a BIG summer. It is only half over, but I feel like I have already packed it as full as possible with fun adventures. Including…
Lake Placid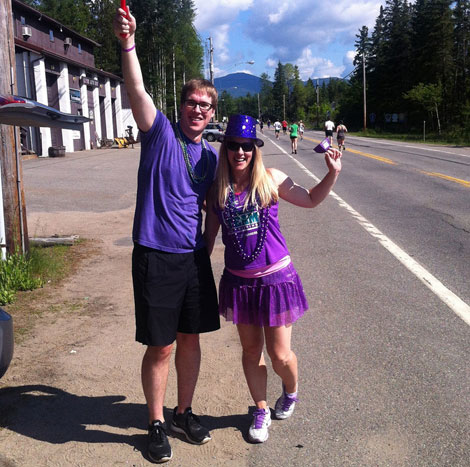 The weekend after I completed the San Diego marathon, Travis and I piled in a van with a few of our friends and drove upstate to cheer on our teammates in the Lake Placid full and half marathons. It was a quick, one-night trip, but we had a great time dancing on the side of the road and eating Purple Cows at Stewies. View the full photo set.
Heather's Wedding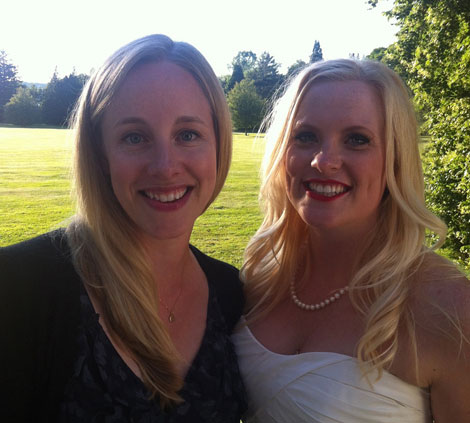 My cousin Heather was married on June 15th in Rhode Island. The event was beautiful and I had a great time running the cliffs in Newport, visiting with my cousins, and dancing at the reception. View the full photo set.
Mom & Dad visit NY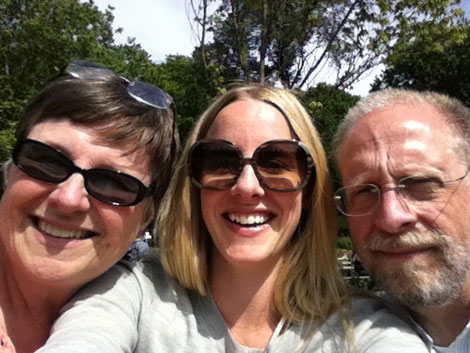 After the wedding, mom and dad traveled with us by train to New York City. We had three fun days of eating pizza, donuts, visiting the Tenement Museum, and exploring the Cloisters. View the full photo set.
Camping at Mongaup Pond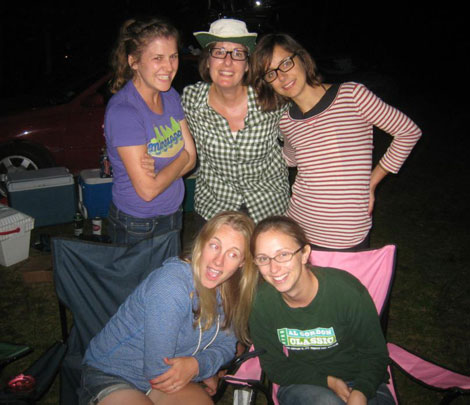 At the end of June, my friends Joel and Casey planned an awesome upstate camping trip. We had a great, relaxing long weekend of putting up tents, swimming in the pond, making S'mores, and getting shushed by the park rangers for laughing too much. Such a great time. I hope to do it again before the summer ends. View the full photo set.
Fourth of July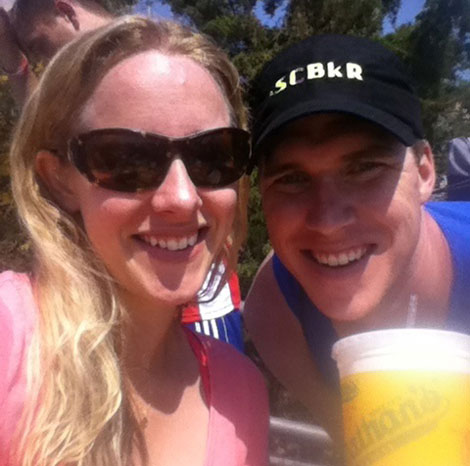 The Wednesday holiday started with a seven mile run to Coney Island, a dip in the ocean, Nathan's hot dogs, and the Cyclone roller coaster. An epic Brooklyn morning. In the evening we had some friends over to watch fireworks from our roof. View the full photo set.
Boilermaker 15k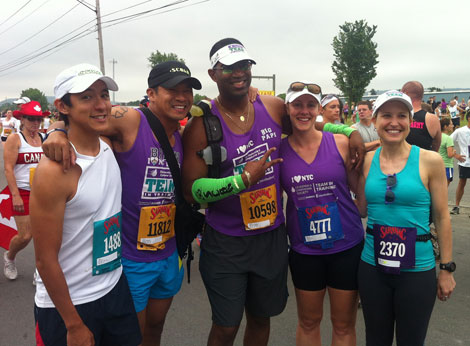 While Travis was in Kansas City going to the All Star game with his dad, I went on one more quick, impromptu road trip upstate to run the Boilermaker 15k in Utica. The race is a huge small town event and it was amazing. The whole town came out to cheer and there were popsicles and beer and music. I recommend it. View the full photo set.
More and more running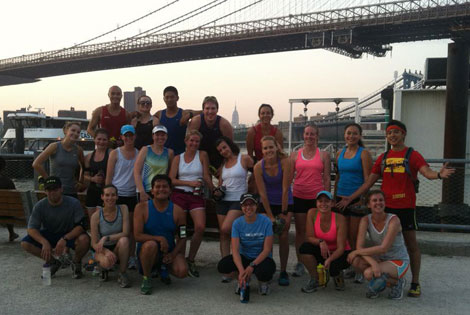 Travis and I are a month into our Fall season with Team in Training, and like usual, we are having a great time. Running has nearly taken over my life, but I couldn't be happier. My training is going very well (so far) this season. I feel strong. I have ambitious goals. I hope to never stop. View the full photo set.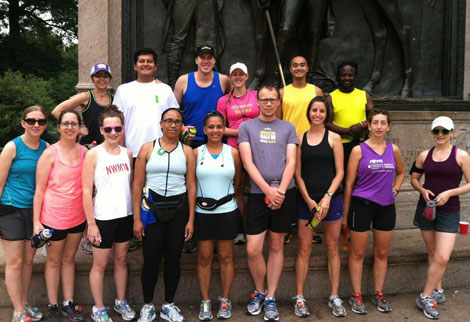 In between all of this fun, I've been working hard on Swap-bot and doing a large amount of volunteer work for the Leukemia & Lymphoma Society. I am definitely staying busy. What have you been up to this summer?