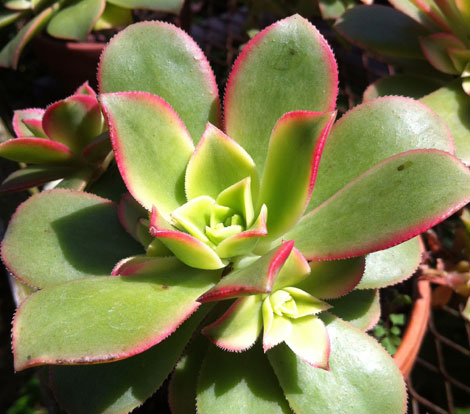 On Thursday night I attended BlogHer, but before that, I took part in a special event hosted by GMC. A group of bloggers (including me) were invited on a day trip to test out the new GMC Terrain SUVs while also helping to donate gardening supplies to a Harlem community garden.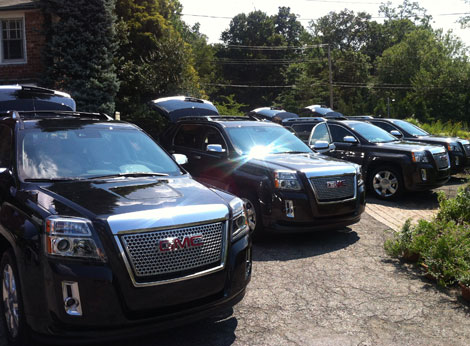 I was happy to be a part of the event, but unfortunately, I am not in the market for a new car. We sold our car more than two years ago and I am not sure when or if we will get another. I was a little too afraid to actually drive the SUVs in the city… BUT I did have a great afternoon!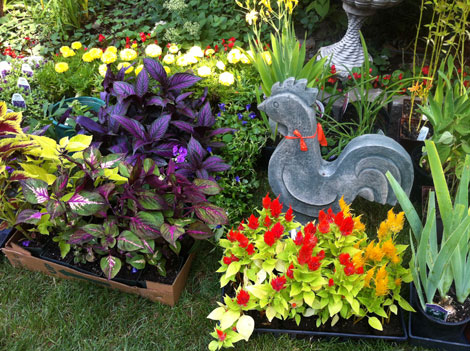 First we drove to Scarsdale to the family-owned Sprainbrook Nursery and picked up the $2,000 worth of plants purchased by GMC and a few extras donated by the nursery. Then, we headed to Harlem.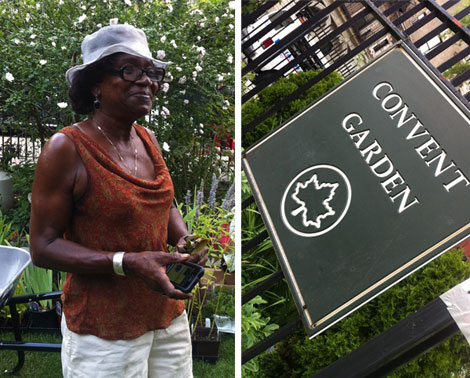 Convent Garden is a tiny triangle of green space at 151st St. It is managed, cared for, and loved by Miss Miami (seen here). It is a lovely community gathering spot and many of the neighbors came out to say hello and host a picnic for us. (I had many pieces of fried chicken.) We didn't end up doing any of the actual gardening, but it was awesome to see the neighborhood in action and meet new people. I need to spend more time exploring Harlem!
I'll have more details about BlogHer shortly…