Sep 25th 2012 10:53:53 am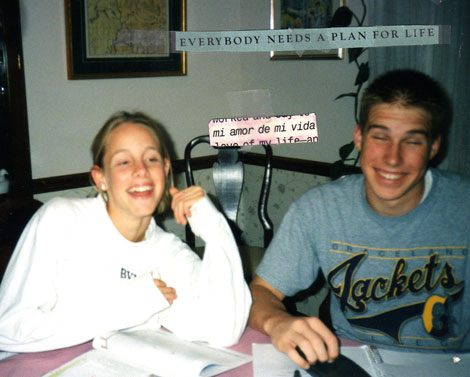 Travis is going to have to verify this, but I think today (tomorrow? last Friday?) is our 15 year dating anniversary.
I really don't have any profound answers when it comes to true love or marriage or partnership. I just know that Travis is pretty incredible and we have had a fabulous adventure together so far. Love is worth believing in.
♥ ♥
3 Comments » Categories: love, Travis
3 Responses to "from high school to Brooklyn and beyond"
Misty on 26 Sep 2012 at 5:04 pm #

Travis is too cute in that picture! You two are adorable!!!

P1 on 03 Oct 2012 at 8:42 am #

What do you mean "beyond"?
Leave a Reply