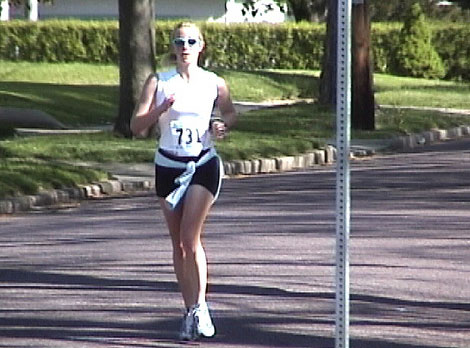 In the year 2000, I ran the Drake Relays Half Marathon in 2:07:55. (That is 19-year-old me running the race above.)
Today, I ran the Staten Island Half Marathon exactly 6 minutes faster. A big PR, 12 years in the making!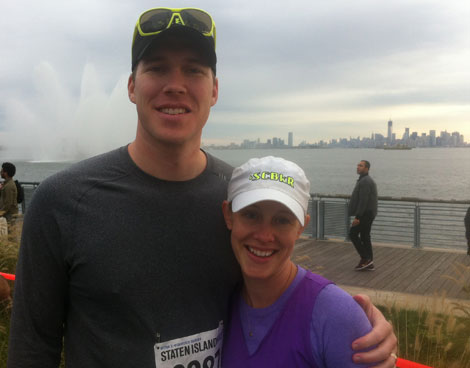 Travis ran with me during the whole race and kept me on pace. (He PR'd last week in the Hamptons, so this was just a long run for him.) The weather was a perfect 50 degrees. I stayed focused and worked hard. I didn't even bring my phone or water bottle! It was difficult, but overall it was less painful than I expected. I had some cramping in my diaphragm late in the race, but still managed to beat my original sub-2:10 goal. Thank you, Travis!
I am happy. In a complete reversal of my usual training assumptions, I think that my speed workouts this season have been much more beneficial than my distance workouts. I am grateful to my persistent Team in Training coaches for showing me that.
Surprisingly, I think Reach the Beach was the most beneficial. It gave me confidence and "permission" to run my hardest and see what I can do. Just for fun. Thank you Warriors and Coach Joel!
I still have work to do. A sub-2-hour half now seems like a possibility!
UPDATE: The race photos are in… and they aren't half bad!