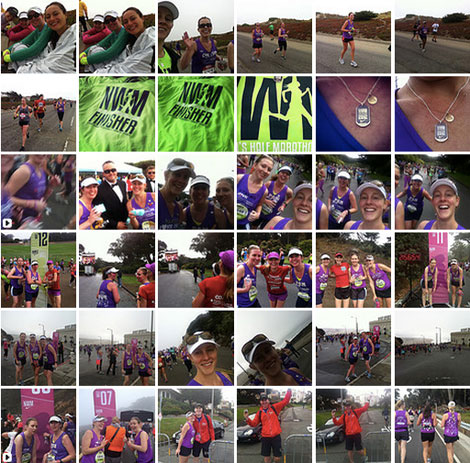 I know, I know… I've run a lot of races this year. But our trip to San Francisco last weekend was more for fun than for fast race times. Travis and I decided on the trip earlier this year when our sister Chelsea joined Team In Training in Kansas City to train for the Nike Women's Marathon.
It was Chelsea's first full marathon and we were excited to be there for it. She was great. Travis ran around the course cheering, and I was so pleased to get to run with Chelsea and her friend Amelia for a few minutes at mile 25. Like nearly all first timers, the exhaustion at the end of the race shocked her, but she was very strong and made it to the end without any trouble! Such a fun accomplishment and so exhilarating! Congrats, Chels!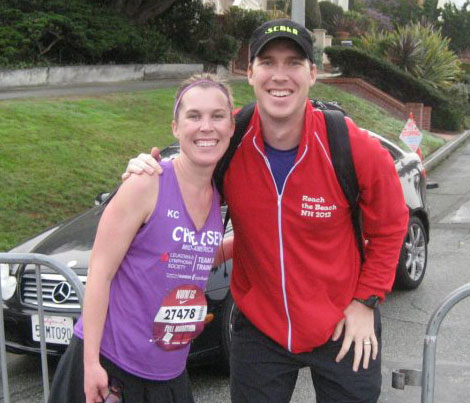 I only ran the Half Marathon. Since I had raced the Staten Island Half the week before (and got a surprisingly speedy time) and am gearing up for the NYC Marathon as my main race this season, I planned to just have a ton of fun on the Nike Women's course. My plan worked out even better than I had hoped!!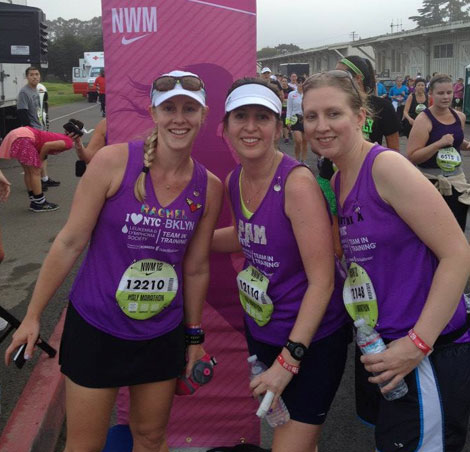 I ran with my friends and TNT teammates, Pam and Cynthia Narozny. Pam and Cynthia have a strong connection to the TNT cause. Their mother, Carolann, passed away after a 3 year battle with Hodgkin's Lymphoma in 1997. Our trip to SF corresponded with what would have been Carolann's 59th birthday and we ran in memory and honor of her.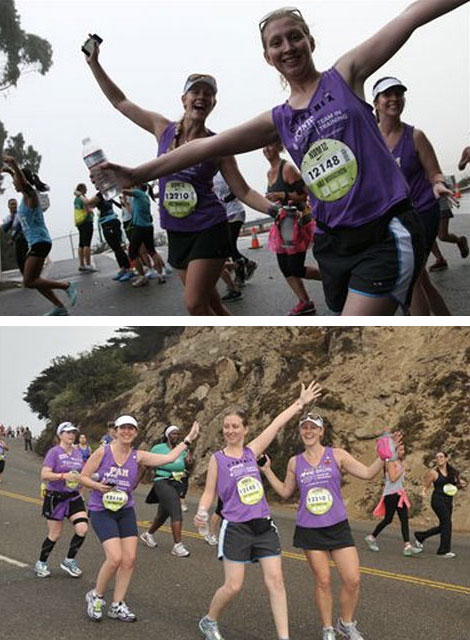 The three of us had a wild time on the course. We took photos at every mile marker, filmed some video, posed with a Telletubby, took time out for a few additional fitness moves, lamented our non-existent view of the Golden Gate Bridge, danced to "Call Me Maybe," acted tough for our coaches, and ultimately, got our Tiffany necklaces at the finish line.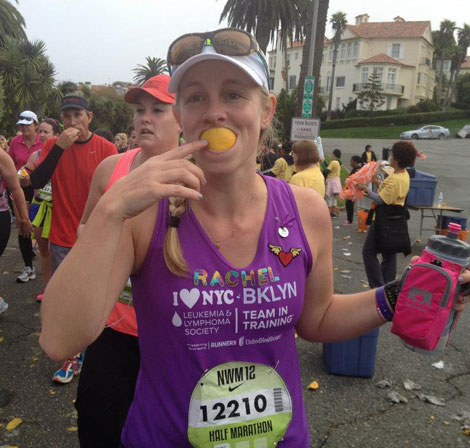 I definitely set a Personal Record at Nike Women's… a Personal Record for fun!!
See all the photos from SF in my Flickr Set.