Travis and I are feeling very fortunate. We made it through Hurricane Sandy in Brooklyn without any trouble — we had power, cable, internet, food, water, etc throughout the storm — but the rest of New York City and the region was hit hard. The subway system is still down. Power is out in many sections of the city. Fire, wind, and water destroyed many homes and businesses.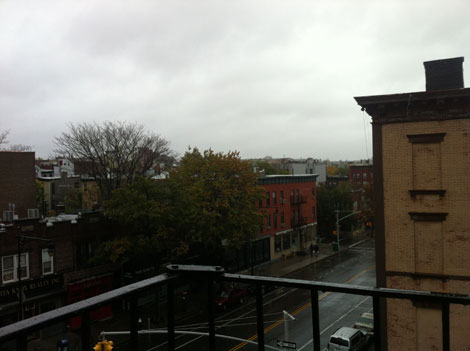 This is the view from our window in Park Slope right before the storm hit on Monday evening. Just a little cloudy and a bit of rain.
The view from our window late on Monday night during the storm. Pork Slope stayed open until midnight!
This incredible photo is from The New York Times building during the storm on Monday night. You can see the power outage in lower Manhattan on the right side of the photo.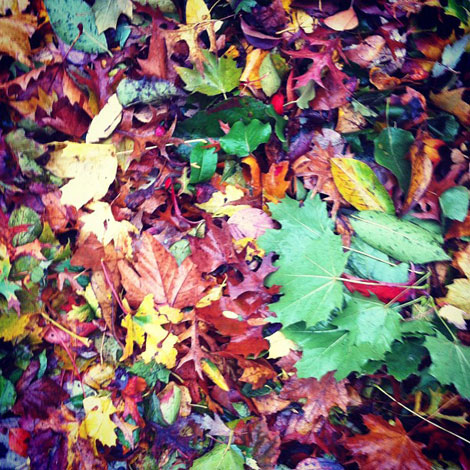 Leaves and debris are everywhere in our neighborhood, but overall, Park Slope is ok. Life seems to be getting back to semi-normal this morning in our neighborhood…
Travis' Appnexus offices are still without power, so he is working from home with me. We are working to keep our businesses running as normally as possible, but we are also thinking about ways to help those in need… here are a few links to ways we can all help:
It is going to take a long time for the city to recover, but so far, the NYC Marathon is scheduled to go on as planned on Sunday. It is strange, but with all of the worries over the hurricane, I almost forgot about the marathon. If it happens, I will run. I am not in a celebratory mood, but the marathon is a small way to show and celebrate how strong and resilient NYC is. I guess we'll see what happens…