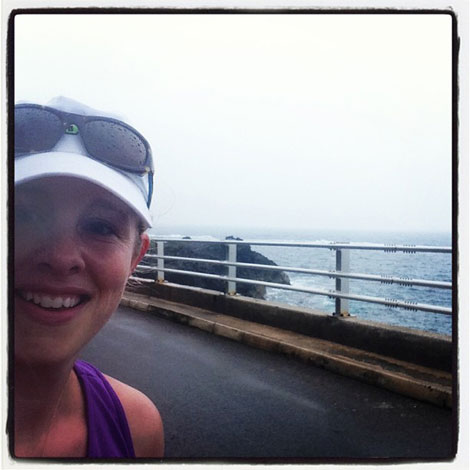 The soreness is almost completely gone… which means my wild, 11-day travel and running adventure is already fading into the realm of memory.
I can't really remember the exact reasons why Travis and I decided to sign up for five races in nine days, but I guess we thought it sounded like fun. First, we registered for the Goofy Challenge — a half marathon and then a full marathon on two consecutive days. Then, we discovered that many of our friends would be running the Bermuda Triangle Challenge — a mile, 10k, and marathon on three consecutive days — and I guess we thought it would be an epic vacation to travel straight from Orlando to Bermuda and run two full marathons along the way.
Amazingly, we did it! And with no major injuries or problems to report. We brought home seven medals, seven race shirts, and lots of photos! The whole experience is still sinking in, but overall, I am blown away by the fact that I can run two back to back marathons without much trouble. Before the trip, I thought I was strong enough to complete the double challenge, but I wasn't 100% sure. Now, I don't know what to think… what else can my body do??
————
I have a lot to say about my entire trip! Read the detailed race reports and thoughts about each of the Challenges here: Goofy Challenge and Bermuda Triangle Challenge.