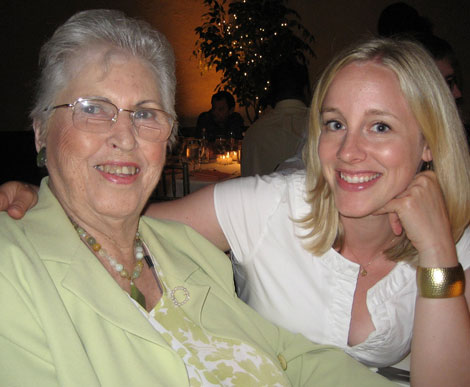 Someone very kind and special to me passed away last week.
I was lucky to have known Travis' grandmother, Vicky Johnson, for nearly half of my life… and I will miss her for the rest of it.
Vicky was always sweet to me. Remarkably so. One small example: When I transferred to Graceland University my freshman year of college, she sent me a long, hand-written letter describing her experiences there in the 1940s. I was touched then, but now, in retrospect, that gesture seems incredibly kind and welcoming. I was just some 19-year-old girl dating her grandson then. She had no way to know if we'd last… or maybe she did.
Vicky made me feel loved. I hope I did the same for her.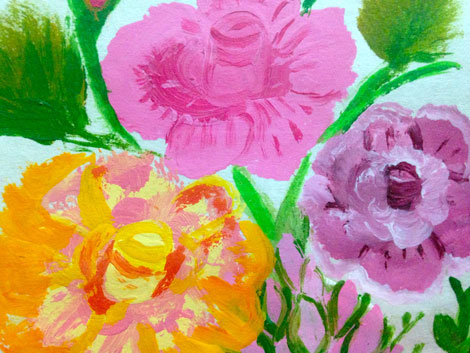 Vicky painted the flowers you see above. She was very crafty and I have kept all of the handmade greeting cards she sent over the last few years.
Travis and I are on our way to California for VIcky's funeral tomorrow. It will be good to see family.