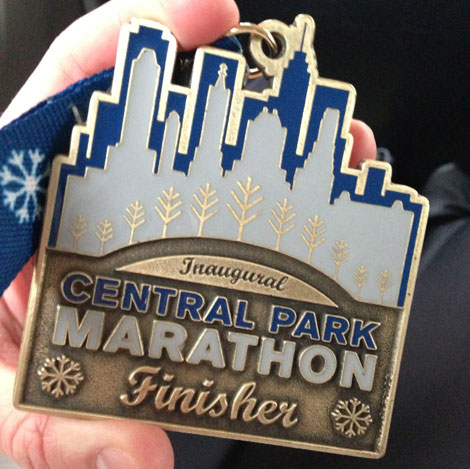 Leading up to (and even during the race yesterday) I was composing a manifesto in my head on the stupidity of marathoning. And even now that I have completed my 8th full marathon, the Inaugural NYCRuns Central Park Marathon, I really can't argue with myself. Except, maybe I'll change the title of my treatise to: The Stupidity of Running TOO MANY Marathons.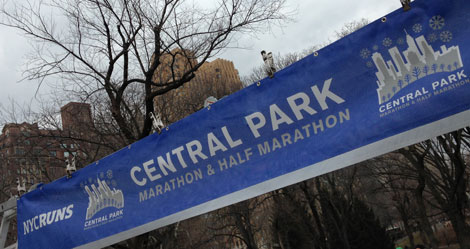 The Central Park Marathon was my third marathon in two months. (Bermuda & Disney being the other two.) Not recommended! It was my fourth marathon on the same pair of worn out Nikes. (Philadelphia being the first.) Not recommended! I ran this marathon without team or coach support. Not recommended! I went into the race without a specific race plan. Not recommended! I also ran this marathon while sick with a head cold and cough. Definitely not recommended!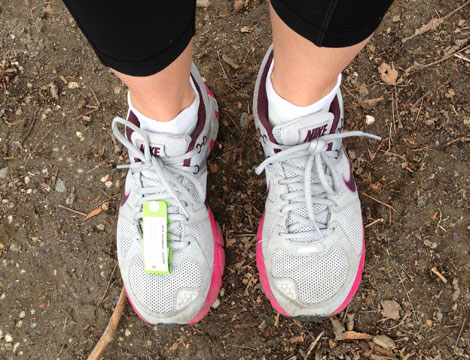 So, if I knew all of the reasons why running another marathon was stupid, why did I do it? Basically because I knew I could. I knew I would finish. Plus, I felt I had missed out on the NYCRuns Brooklyn Marathon in November and wanted to experience one of their smaller city marathons. Sure, sure. I think I was just being stubborn. And I wanted the medal!
I want to keep racking up my marathon & medal count, but why? A marathon is a cool accomplishment, but at this point, I don't think they are helping my overall fitness. I skipped a speed, a cross training, and a trail workout all in prep for yesterday's race. Not smart. Those workouts would have been more beneficial… and I doubt I would be in as much pain today.
I finished the Central Park Marathon just under the 5:15 time limit. Just under! I crossed the finish line at 5:14:30. ha. A mediocre time for me… but actually not bad, considering. Five loops of Central Park is difficult. Especially when you get overly confident on the second loop and go much too fast, and then spend the next three loops alternating between panicing, coughing, and wincing in pain. Stupid!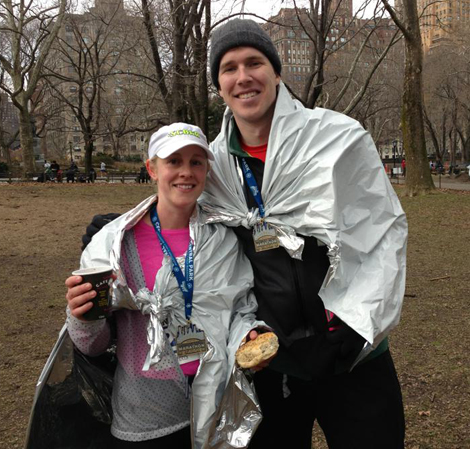 So, learn from my mistakes!! Your body can handle almost anything you ask of it, but be wise about what you ask it to do. I seriously recommend doing only one marathon a year. And I am going to try to stick to that myself! Quality over quantity.
I do have five HALF marathons scheduled before June… but no more fulls!! What races do you have planned?