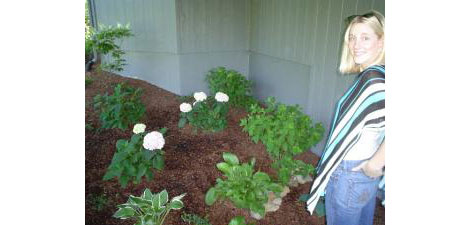 I like to think I am fashionable, but in reality, I have a fairly consistent history of questionable fashion choices. Prime example: This Banana Republic poncho I bought in 2004. I loved this poncho so much that I blogged about it THREE times: here, here, and here. It was basically just a rectangular piece of knit fabric with a hole for your head, but I thought it was cool.
Sadly, after purchasing the beloved poncho, I fell out of love. I think I wore it three times. BUT! I had this brilliant idea! I could make a nice striped pillow cover out of the poncho! So… I moved that poncho across the country with us twice, sure that I would enact my pillow plan soon… very soon…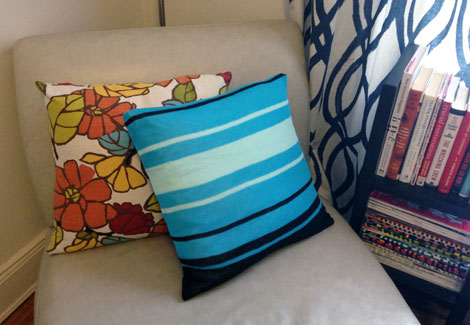 It only took me nine years! I finally made the pillow cover this week. Sweet. It was super-simple. I used one of my existing store-bought 20-inch pillow covers as a template and basically just folded the knit poncho fabric around the template and created an overlapping envelope closure on the back. Then, I stitched straight lines down the sides with my sewing machine. I reinforced the stitching a bit, trimmed off the excess fabric, then turned the whole thing right side out and stuffed a pillow inside. I think it took me fifteen minutes!
Well, nine years and fifteen minutes… ha.