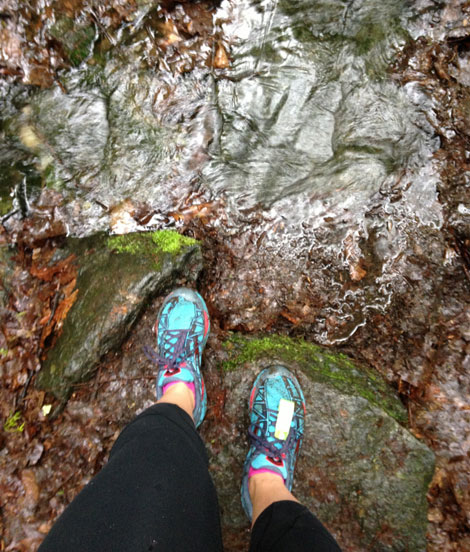 As our final event for our Summer Team in Training season, Travis and I traveled with friends to the Berkshires to complete a two-day Trail/Road Challenge last weekend. The Challenge started with a 15k trail race on Saturday and a road race (of varying distances) on Sunday.
The Berkshires are a mountainous area stretching across some of upstate New York and western Massachusetts. It is a a beautiful, scenic place and very popular with artists and B&B enthusiasts. As our coach described it, we stayed "where your parents would go to enjoy the fall foliage."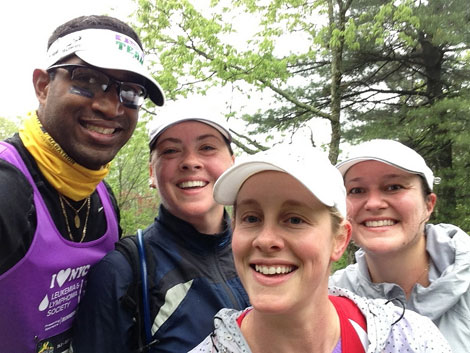 My training has not been going very well in 2013. I did too much high mileage in January and February and I have been struggling to regain my enthusiasm and return to high effort training. Most of this season has consisted of run/walking and I decided early on to take it easy in the Berkshires. I hiked the 15k on Saturday with my friend Karelle, and then strolled through the 5k on Sunday. (Travis ran the half marathon.) It was very relaxed, and I would say very fun, except for the relentless rain on both days.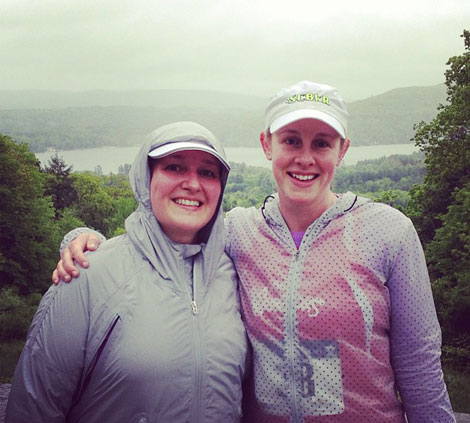 The Berkshires are very hilly, so I was a little sore (mostly in my glutes) once the weekend was over. I also felt something I've been missing over the last few months: a desire to start training a little harder. I think the really relaxed event weekend cured me in a way. It made me realize that, "hey, I want to try racing an event again."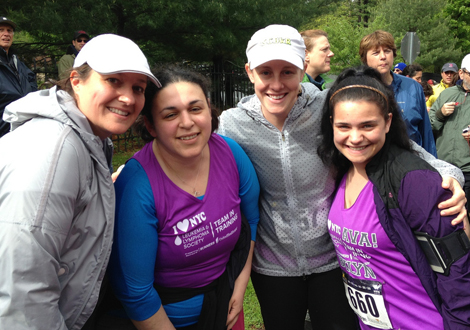 Going forward, I want to try running a little faster. I don't want to do high mileage, or even really do any long runs. Instead, I want to focus on daily fitness and try to increase my pace on shorter distances. I hope to get my pace back to where it was last Fall when I ran the Staten Island Half… but that is a lofty goal. I'll keep you posted!