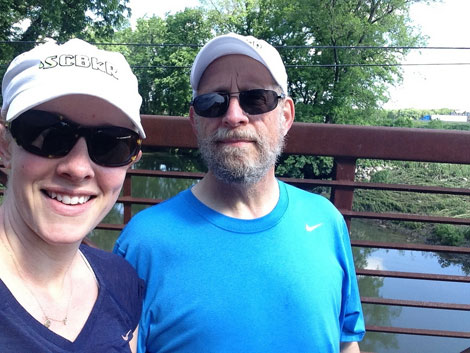 Father's Day was on Sunday. My sweet dad and I have a lot of things in common — artistic tendencies, a progressive worldview, the same exact nose — and NOW we also share a major hobby: RUNNING!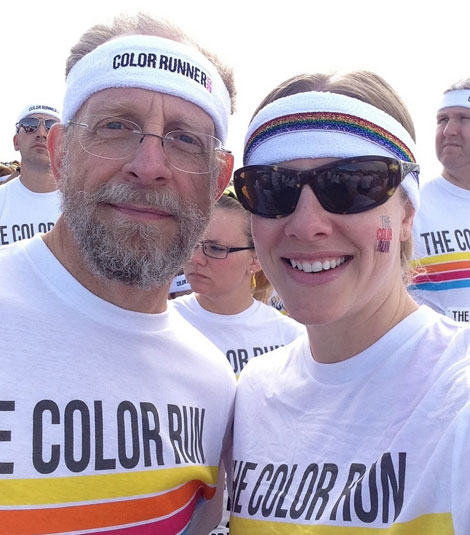 Two weeks ago, I traveled home to Kansas City for a family visit and to do the Color Run with a big family and friends group. It was a fun event. Easy running, lots of messy color, and of course, great photos. I ran the Color Run last summer in Brooklyn, and although it was a good experience, it wasn't something that I was dying to do again. But doing it with family and having young cousins with us made it a good time. If you are curious about what a Color Run entails, Dad wrote a detailed description of the event on his blog.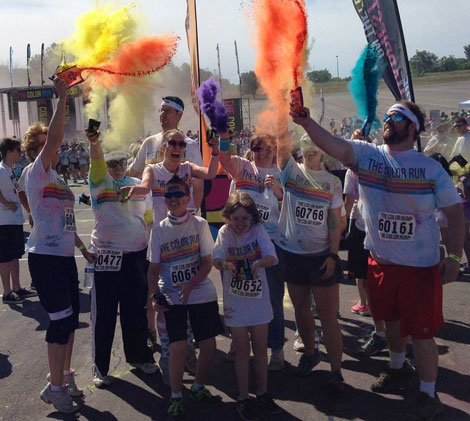 My dad started running about a year ago and now he is excelling at it. He does near-weekly 5 or 10ks and has worked up to some very long weekend runs. While I was home he suggested we do a nine mile run together. I was nervous. I have been doing that distance on the weekends, but recently only in race situations. I have been craving a long run break and didn't know if we would run at the same pace or if I would meet his running expectations… but the run went great! We went at a perfect relaxed pace for me and I felt good the whole time. The Overland Park trails were lovely and the weather was sunny, but not terribly hot. It was one of my best runs in quite a while! It is fun to share this crazy hobby with my dad.
While in KC, I also got to visit Powell Gardens, the Liberty Memorial WWI Museum, Kemper Museum (my favorite), and the new SEAlife Aquarium. We ate at Succotash and d'Bronx, had barbecue, played Star Trek trivia, and got to visit with my cousin Stephanie and her great family. It was a successful trip. View all the photos here.
————
And…. here's a special bonus treat just for you: