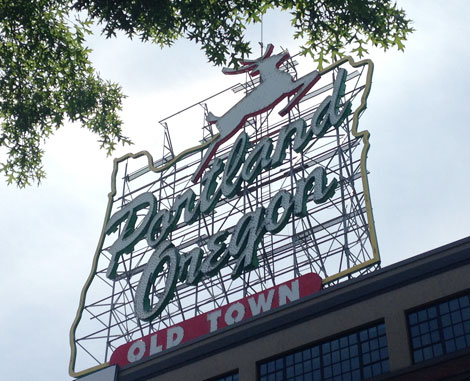 Travis and I used to live in Eugene, Oregon. We owned a little house, cheered for the Ducks, hiked Spencer's Butte, and made some really sweet friends. When we wanted to go to a "big city" we'd drive up to Portland for the day.
I always loved Portland, but I hadn't been back for more than four years. It was always a super-hip city, but it has gotten even better while I've been gone!
While Travis and I were packing up our Oregon life, driving across the country, and getting comfortable in New York, my brother, Adam, and his wife, Nina, received their medical school residency placement in Portland. They have been there for two years and last week was the first chance I've had to go see them.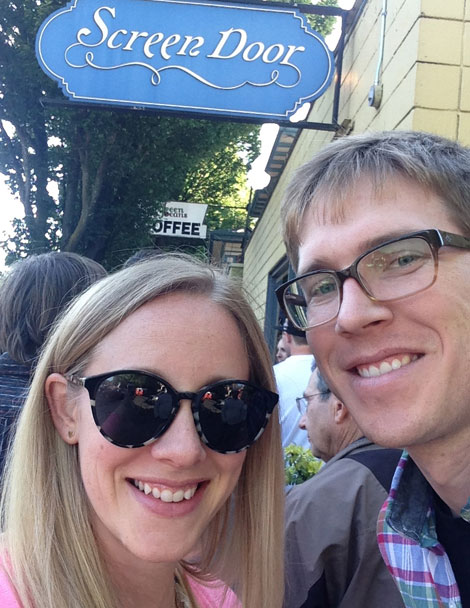 Travis was attending a conference in Portland for work and I decided to tag along. We took red eye flights in and out of the city in order to reduce travel time, and got to spend four full days eating and running our way around PDX.
I'm not proud of this, but the thing I look forward to most about traveling is trying out new restaurants… We ate at Kenny & Zukes, Voodoo Doughnuts, Por Que No?, Dutch Bros., Salt & Straw, SenYai Noodles, Screen Door, Sizzle Pie, and many other delicious hot spots. We ate a lot of very good food. Thank goodness I'm still in the middle of my Summer Run Streak challenge! I burned off some of the extra calories during my daily runs around the city and trails.
Nina & Adam basically adopted me for the visit. They picked me up, drove me around, and took us to the best tourist attractions. We walked around downtown, saw the Rose Garden (which was in bloom!), shopped the Saturday Market and the Farmer's Market, rode the Aerial Tram, and I even got to stop in the Crafty Wonderland store!
Notice that my brother is wearing glasses in the photo above… but they are gone in the photo below!! He got LASIK eye surgery while I was there visiting! I think he is pretty pleased with the results.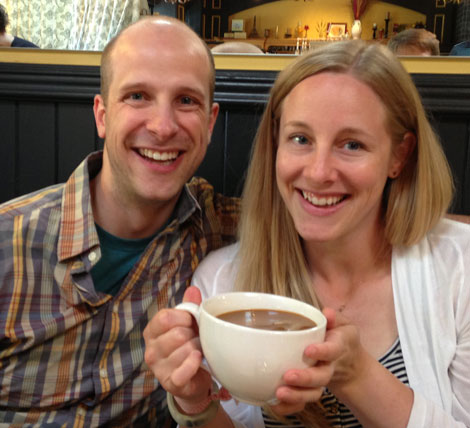 Portland is basically great. I'd recommend it to just about anyone — for a visit or for making it home. The weather can be a bit rainy, but it is usually clear and perfect during the summer. You can get to the coast or to the mountains easily. The city size is manageable — with about 2 million people in its metro area — but it still has tons of excellent restaurants, cultural attractions, and shopping. I'd already forgotten that the general culture is distinctly more hippie and alternative than the East coast (I really though NYC was similar with all of our hipsters, but it isn't exactly) and it is less diverse than Brooklyn, but otherwise it is a fantastic place to live and visit.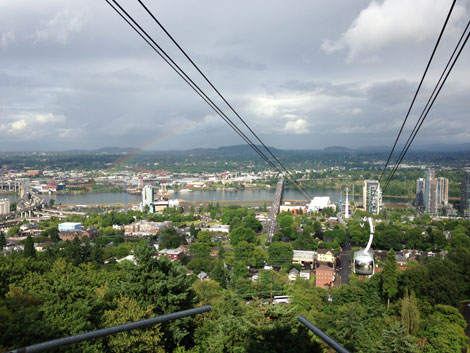 Check out all of my photos from the trip HERE.