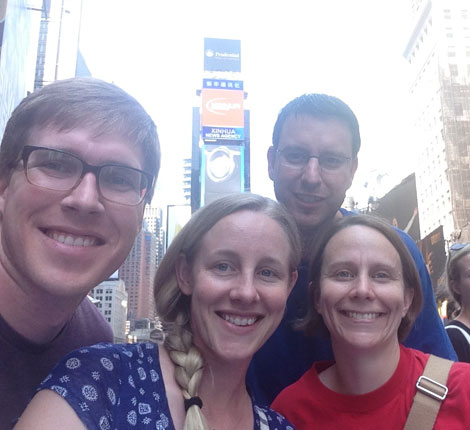 New York City is a crazy place. I tend to forget that during my day-to-day life in Brooklyn. I was reminded this week how fun, exciting, and exhausting the city can be!
My cousin, Stephanie, and her husband, Bill, came for a four-day visit last week and we tried to hit up all the big tourist spots. There is so much to see, and do, and EAT in the city, it is hard to pick and choose the best stuff… while also trying to balance your visit so that you don't end up completely exhausted.
New York City requires quite a bit of walking (and plenty of stairs) which can be overwhelming for out-of-town visitors. I seem to wear out all of our visiting guests, but Stephanie and Bill were great sports!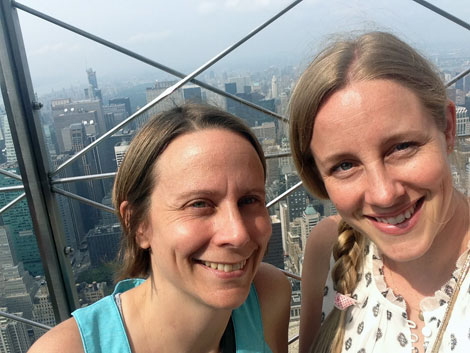 Our NYC adventure included: walking over the Brooklyn Bridge, checking out Chinatown, Little Italy, and Soho, trying cupcakes at Baked by Melissa, Sugar Sweet Sunshine, and Crumbs, buying candy in the Lower East Side, eating at Dizzy's and Zito's in Brooklyn, eating a donut from Doughnut Plant, touring the Tenement Museum, running in Prospect Park, riding the subway, ascending to the top of the Empire State Building, walking the Highline, eating at Bill's Burger & Bar in Chelsea (and seeing Whoopi Goldberg!), viewing the 9/11 Memorial and Freedom Tower, eating delicious pastrami at Katz's Deli, running the 5-mile Pride Run in Central Park, brunching at EJ's Luncheonette, checking out the Guggenheim Museum, strolling through the Metropolitan Museum of Art, walking through Grand Central and Times Square, and finally, ending the trip with delicious margaritas in Brooklyn. Whew.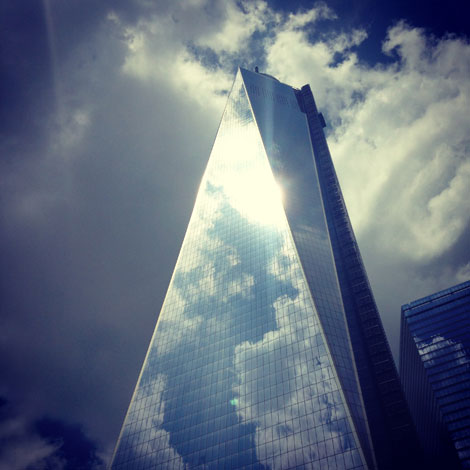 I think it was a successful tour of the city and I think Stephanie & Bill had a great time! I would recommend all of our sightseeing destinations to other visitors, but my top 3 picks are: the Metropolitan Museum of Art, the Tenement Museum, and the Highline.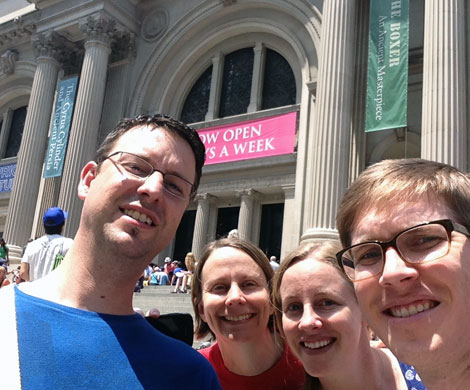 My one tip for visitors: try not to schedule more than two or three destinations per day. Despite the deceptively small size of Manhattan, it takes quite a while to travel around the city. Taxis are not always available and the subway can usually only get you within a few blocks of your destination. Walking the city is tons of fun — you'll stumble onto great stuff! — but there are constant crowds, smells, and noises which can get exhausting, especially if it is all new to you.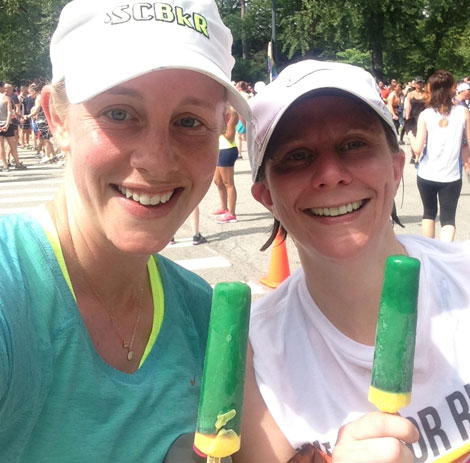 NYC is amazing, but it isn't exactly what you see in tv and movies. It can be difficult… but worth it!
Check out all of my photos from our NYC adventure here.
Planning a trip to NYC? Let me know if you have any questions.