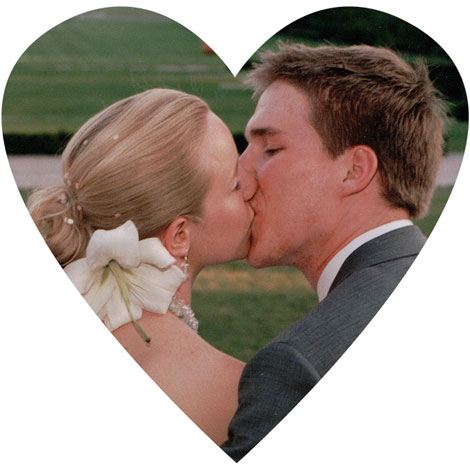 Ten years ago today, Travis and I were having a glorious, crazy, fun day jam-packed with photos and family and friends and cake. We were married on July 3rd, 2003. We were both 22. We had just graduated from college and we'd just bought a new car.
I have actually had people (friends!) tell me that our brains do not fully mature until after the age of 25, therefore choosing a mate before then is foolish… but choosing Travis was the surest and smartest decision I have ever made.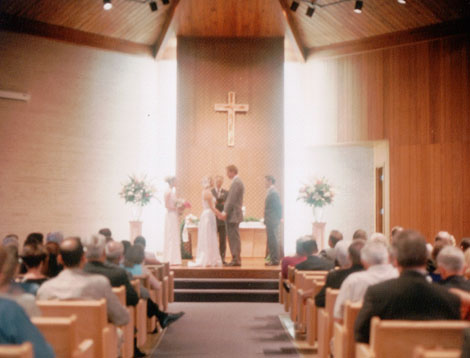 Ten years of marriage feels good. Nothing in life is perfect (don't trust anyone who tells you otherwise) but right now, our relationship feels pretty darn close to it. I could tell you that it is all true love and soul mate magic. Or, I could tell you that it is daily, practical work and compromise. But the reality is that it is both. Love + commitment + kindness + work. It also doesn't hurt that Travis is patient and steady and strong even when I am crazy.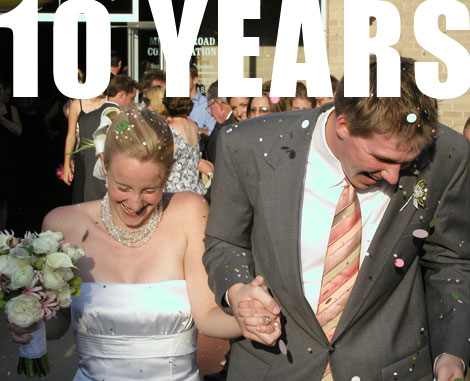 I love you, Travis. Let's keep it going for 50 more years!
————