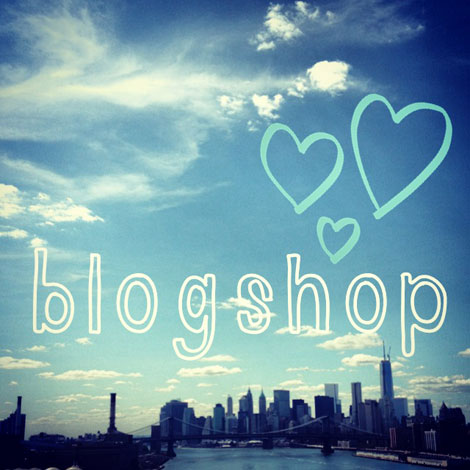 Do you want to start using Photoshop? Do you use Photoshop, but wish you knew more about it? Do you totally know Photoshop and use it every day, but need some motivation to actually put effort into making your websites look great?
I would answer yes to the third question. I was trained as a graphic designer and I have been using Photoshop nearly everyday of my life for the past 15 years. I've been blogging since 2003 and working on Swap-bot since 2005. But my websites are still lacking design-wise. I never set aside the time to really work on the style and photos and graphics… because it is hard work! So, I signed up for Blogshop to hopefully give myself a design and style kick in the pants.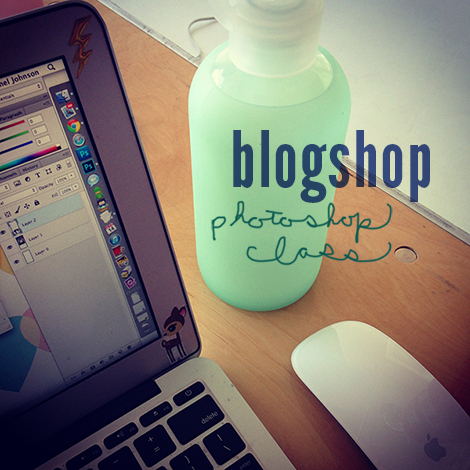 Blogshop is a traveling Photoshop class for bloggers taught by Bri Emery and Angela Kohler. I love Bri's design blog and had seen so many great things (beautiful Instagram photos!) about Blogshop online that I was curious about the class. When I saw it was being hosted in NY this summer, I thought I should try it out. Supposedly, I bought the second-to-last slot!
The class is not cheap. At all. It is $772 for two-days of instruction and lunch. Plus, you MUST own a Mac laptop, a Wacom drawing tablet and the newest version of Photoshop. That is a steep monetary barrier for the class, but it is obviously not a major deterrent because nearly every session is sold out.
I own Photoshop CS5, so I signed up for the free trail of the new Photoshop Creative Cloud for the class. I want to stay up-to-date with Photoshop, so I am glad that I forced myself to try it. It felt very comfortable, but I am still suspicious of the new Creative Cloud subscription model. The only major differences in PS CC that we explored in class were the new Tilt-Shift and Iris Blur filters. Otherwise, I felt like I could use CS5 for everything we learned.
So what did we learn? A good amount! Mood boards, animated Gifs, photo retouching, keyboard shortcuts, and more. (The photos in this blog post are some of the things we worked on in class.) I will admit that Blogshop probably wasn't geared toward me. I use Photoshop a lot and can accomplish a lot of what they taught already… but Photoshop is such a complicated and intricate program, that there is always something new to learn! I learned a few new shortcuts (why have I not been using COMMAND + J to duplicate layers this whole time??) and really enjoyed the photo retouching segment taught by Angela. I feel way more comfortable using the Liquify filter to adjust my photos now.
Other major positives:
Goodie bags! One of the major perks of Blogshop are the cute goodie bags. We received beautiful bkr glass water bottles and Baggu bags filled with fun and lovely items, like earrings from Upper Metal Class, Tattly tattoos, dish towels from Artsy Modern, little Wind & Willow bowls, and more!
The other attendees were completely gorgeous and totally stylish. I felt out of their league. No joke, I was sitting next to a professional model (in Isabel Marant sneakers, no less) the first day of class. She was totally awesome, btw. There were women (and one man) of all ages, but many/most were younger than me. It was sort of surprising? exciting? cool? to hear women ten years younger than me talk about lifestyle blogging as a legit career option without any irony or embarrassment. They have grown up reading popular, big-name blogs and have clear examples of success to follow. It will be interesting to see how the industry changes and grows.
Bri is an awesome designer with impeccable taste and Angela is an amazingly talented and professional photographer. She took portraits of all of us to use on our websites (see mine below). That is hugely generous!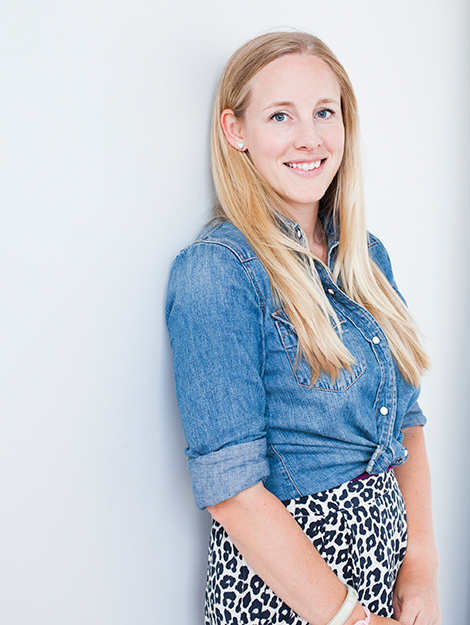 My main criticism: We were not allowed internet access! Gah! I run an online business that I must monitor every single day. Since I am fairly familiar with Photoshop, I was hoping I could still put in a bit of work on Swap-bot while attending the all-day class. Nope. Plus, it would have been helpful to be able to access my Flickr photos to use for some of our in-class exercises. I understand that they want us focused, but if I had known in advance that there would not be internet access it would have been a deal-breaker for me. Dramatic, but true. Especially since the instructors DID have internet access and were updating their Pinterest accounts while teaching. Grrr.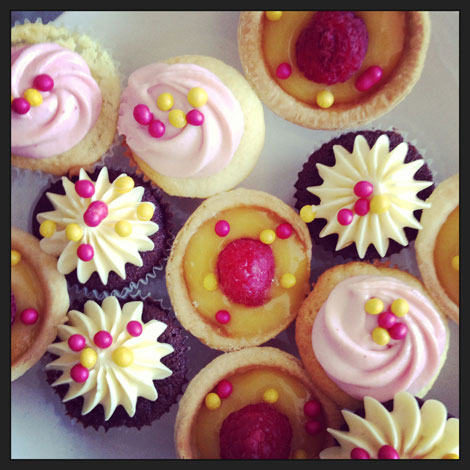 Conclusions? Blogshop is a good class. Especially for beginner Photoshop users who want to improve their lifestyle or design blogs. I'm glad I attended because it has motivated me to really try to re-design this blog and work harder on the Swap-bot blog. BUT I am not sure if I will ever totally be a part of the whole "lifestyle blog" world. It is a ton of work and it is all about creating that perfectly polished outward expression of design and style. I am just too messy and lazy to be a pro design maven. BUT BUT! I DO have major, marketable, valuable skills that I have been honing for over a decade. I shouldn't forget that. Design knowledge and Photoshop, social media, and blogging skills are not something to dismiss. I plan (hope!) to continue to improve my skills and improve my websites… we'll see where it takes me!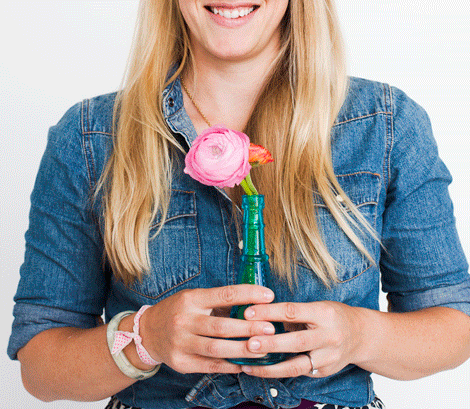 You can follow Blogshop on Twitter and Instagram to learn more about upcoming classes.