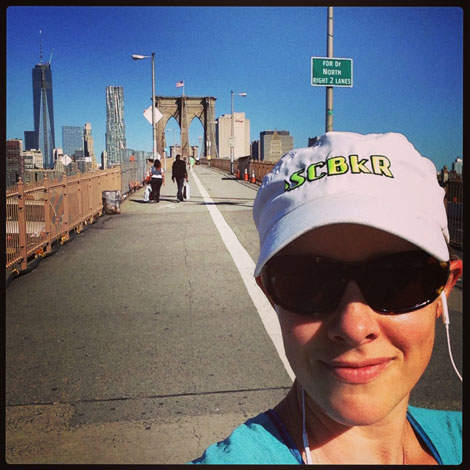 Success!! I completed the Summer Run Streak. I ran from May 25th, two days before Memorial Day, through Labor Day, September 2nd. That is 101 straight days of running! Whew.
I am really happy that I decided to do the streak. Originally, I committed to the Runner's World Run Streak which was supposed to last only through the 4th of July. But I got ambitious and decided to keep going. The only rule was that I had to run at least a mile each day.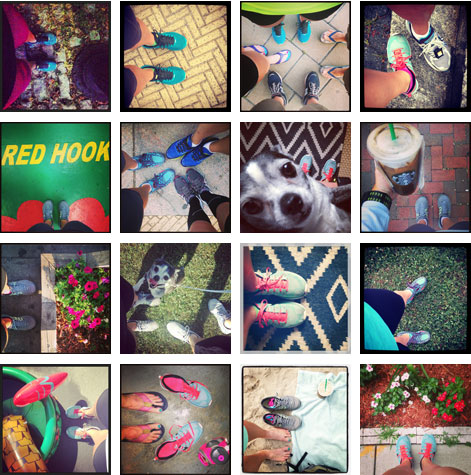 Other summer 2013 numbers:
I ran 310 miles during the streak.
My longest run was 16 miles.
I ran in 4 states: New York, Kansas, Missouri, Oregon
I ran 5 organized races.
I used 4 different pairs of running shoes.
I swam 10 miles (at the Red Hook public pool).
I am so happy that I kept moving this summer even though I'm not training for a specific fall race. It felt good to give myself permission to do shorter workouts. And, I think it actually helped keep me in pretty good shape!
Even though a few of my friends are keeping it going, I decided not to continue the streak through the fall. 101 days feels like a really solid number for a streak. Plus, I don't want the streak to become a thing that I must continue for the rest of my life… so I took yesterday off! It felt good to finally rest… but I am heading out for a quick run today! I can't rest for too long…
See all of my Run Streak photos here.