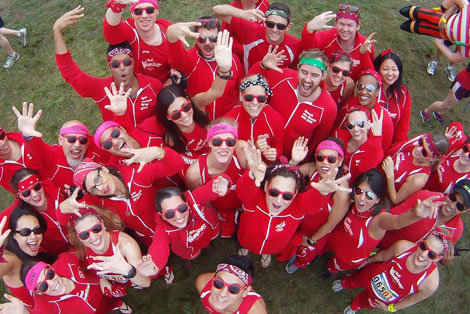 Wow. It has been full month since Travis and I were with 31 of our running friends Reaching the Beach in New Hampshire! This was our second year doing the fun/intense/silly event, and once again, we had a fantastic time.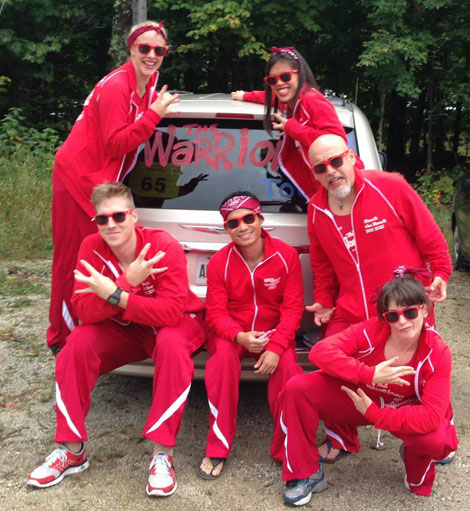 Last year we had unbelievable fun as Warriors, and we definitely continued that tradition in 2013.
So… why did it take so long for me to write about the event here on the blog? Hmmmm.
RTB is a big event. Prepping for and recovering from the long weekend takes quite a bit of time and effort. And, I guess that is one of the (many) life lessons you could take from Reaching the Beach: we all have the ability to make any situation amazing, but it takes effort.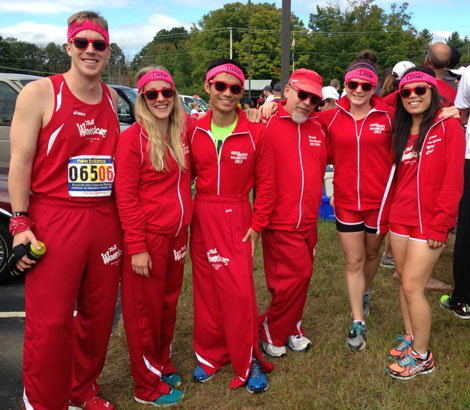 Not that spending time with our awesome van-mates took effort! Emily, Kenny, Larry, and Sarah are the sweetest, most adorable, funny, wonderful people ever and I would go anywhere with them. (Seriously guys, let's take another trip together!) But the rest of the event takes some doing…
Training, ordering Warrior clothes, making and packing van food, compiling amazing road trip music mixes, renting vans, driving for hours and hours, powering through pouring rain, running 20+ miles, using LOTS of porta-potties, not sleeping for 36+ hours… It isn't easy. But I guess that is what makes it an incredible event. The intensity makes it special. Also, the tear-away pants. And booty shorts.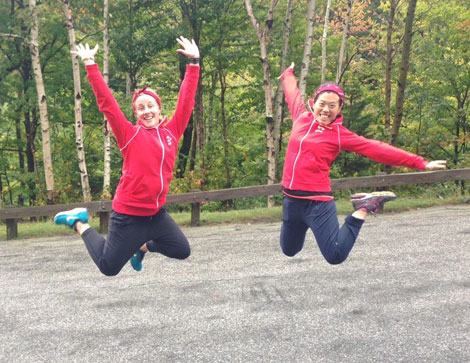 Last year, I was really self-concious about my speed (or lack of speed) and wasn't totally emotionally strong for the whole event, despite having pretty solid runs. This year, I ran the exact same relay legs (a total of 20 miles) and was much more prepared emotionally. I was determined to have a great time and not worry about my speed… or anything, for that matter. Well, I can report that I was much more emotionally strong this year… but the physical portion of the weekend didn't go as well.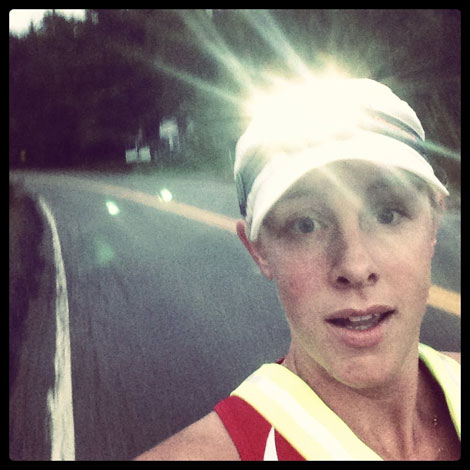 My first run was amazing. I ran hard (mostly up hill), had an awesome pace, and even passed a few other runners. I felt great. I was pumped! Unfortunately, my tricky throat acted up while I was trying to eat a bit after my first run. My esophagus gets really clenched up, and I think because I had worked it so hard just before, my diaphragm also got upset. There were about two hours of me throwing up and trying to relax. Ick. It left me tired and dehydrated. On top of the no sleeping thing.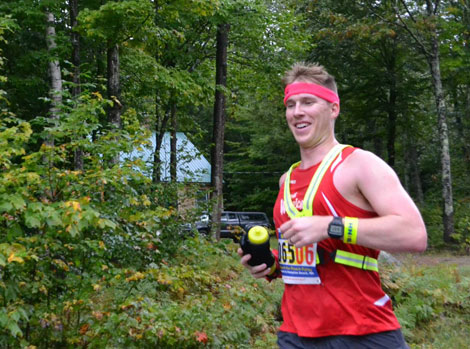 But our van was amazing. We just powered on through the night. Travis ran all of his legs super-fast. No one in our wonderful van got grumpy at all. Amazing. My second leg was 8+ miles of hills. I got through it. There was some breakfast, some snoozing in the car, some cheering, and maybe a little too much worrying about whether our other Warriors teams were catching up to us throughout the night. I had high hopes for my third leg and I wore my most festive outfit. But my body was pretty much done and I walked a lot of hills. Not ideal, but the sun was out and my fellow Warriors cheered for me on the road. I had fun.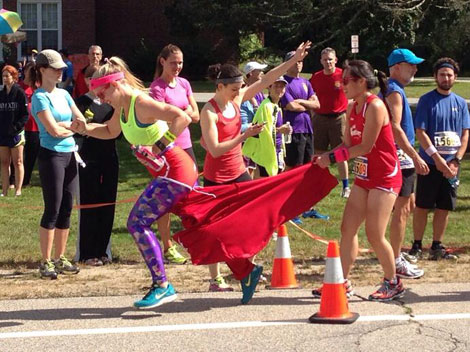 By the end, I was happy to be done. And happy that our team got to finish on the beach before the sun started to set, unlike last year. All three Warriors teams finished strong. We celebrated, ate, drank, and fell asleep. zzzZZZZZZZ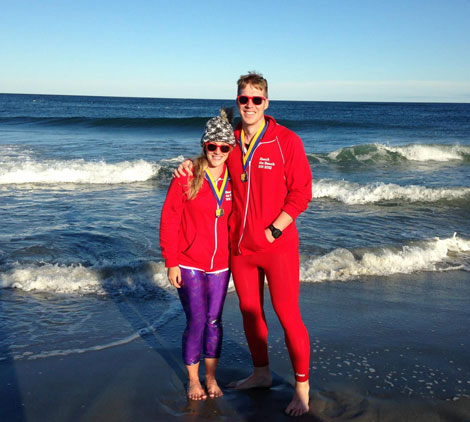 We took a lot of photos! You can view all of my photos (and some of my friends') from the weekend in my Warriors 2013 Flickr set.
We also took a lot of video! We are still compiling our 2013 highlight reel, but if you want a peak at the people who make this event great, check out our Reach the Beach 2012 – Extended Cut video.
Or, for a little taste of our terrific team, watch the incomparable Larry Picard explain the spirit of RTB:
I love my Warriors. xoxo