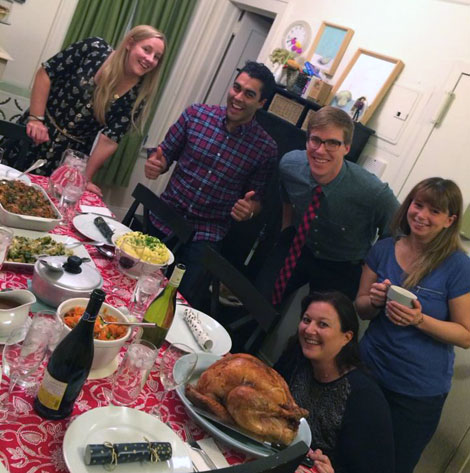 Am I a control freak? I am starting to admit it to myself… but I hope that is not how my friends thought of me on Thanksgiving.
I just REALLY like making a turkey. And I LOVE hosting events at my place. So, I am very THANKFUL that my friends put up with me and were willing to come over for a Friends-giving feast!
I am grateful every day for the people we have met in Brooklyn. I wouldn't have survived in this city without them.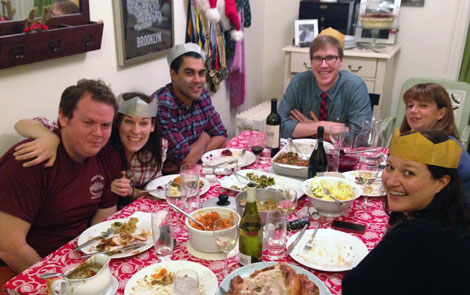 Everything I made for our dinner was super-simple and traditional. I roasted the turkey with just some butter rubbed on the skin and some veggies, herbs, and lemon stuffed inside. The gravy made from the pan drippings was amazing. I also made simple bread stuffing, sautéed brussels sprouts, traditional cranberry sauce from scratch, an apple pie with a sugar crumb topping, and a chocolate pecan pie. Travis made the mashed potatoes. Daniel brought a Puerto Rican stuffing with plantains and homemade coquito. Karelle made spicy sweet potatoes. Amanda brought bread and cheese. Suzy brought wine and chocolate. Everything was delicious. We all ate a lot and laughed a lot!
I think this was my best Thanksgiving meal attempt yet. Practice makes perfect! Plus, I think I did a good job of prepping a lot in advance. The only thing that didn't really turn out was the chocolate pecan pie. It was my first time making it and I think I over-cooked it. The baked brie and mulled apple cider were hits for appetizers, but my apricot cheese bites weren't very popular.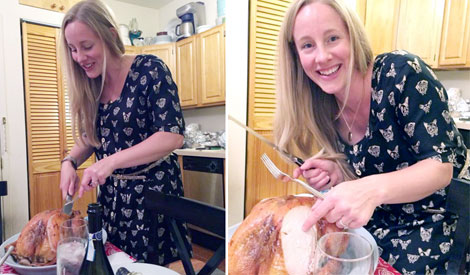 Overall, I declare Friends-giving a success! I just wish it could have lasted longer and I could have eaten more…
Travis and I had two good meals from the left overs. Plus, I made stock from scratch and soup out of the leftover turkey. There is still plenty of soup in the fridge!
Now, I am working on my plan for my next holiday get together…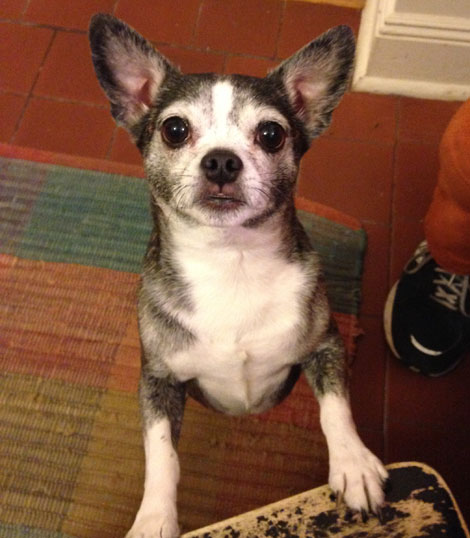 Crusher wants more turkey!
How was your Thanksgiving??
(Almost all of the photos in this post were taken by my friend Amanda. You can see more of her and my Friends-giving photos in my Flickr set.)