Merry Christmas!!
Travis and I are in Brooklyn this year. We are missing our families, but we are very thankful that we get to spend so much fun time together. …and with Crusher, of course!
We've tried our best to have a NYC Christmas this year. We went to a Broadway play, saw the Rockefeller Christmas tree, bought our own real tree for our apartment, went shopping and to see Santa at Bloomingdales, and went to a joy and peace-filled Christmas Eve service last night. It has been a good, quiet season.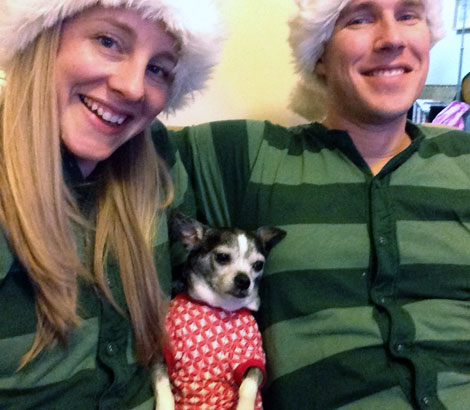 We hope you have a wonderful holiday and beautiful end to 2013. Crusher hopes he doesn't have to wear anymore Christmas jammies!
xoxo