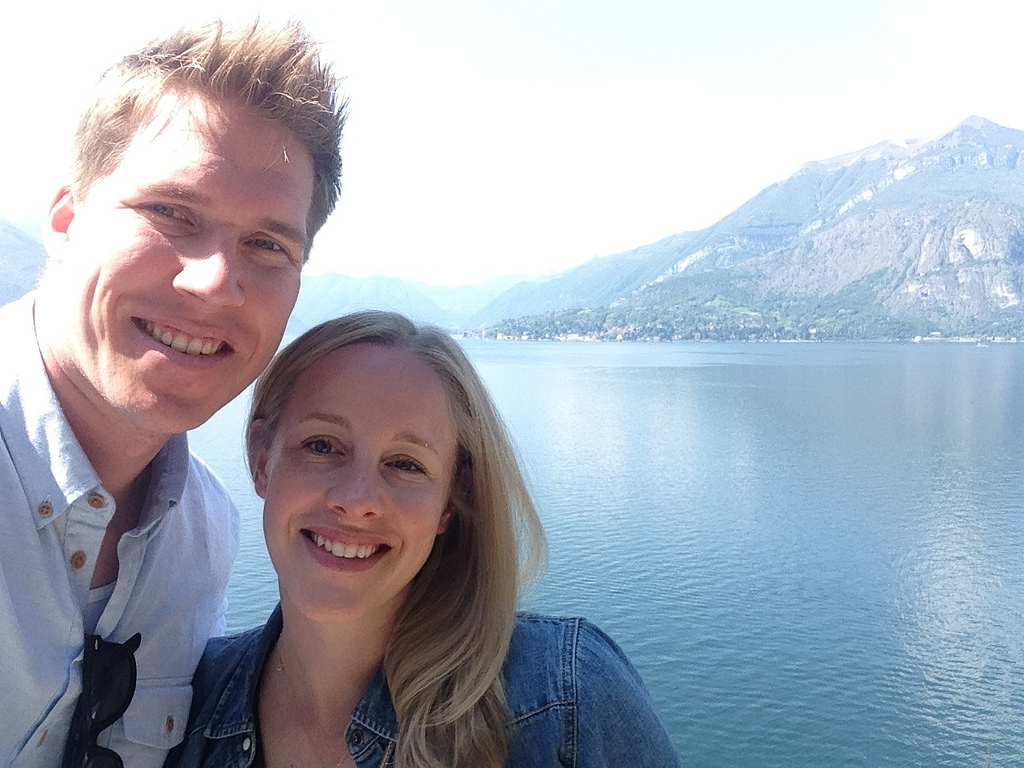 We booked our three-night stay in Varenna on Lake Como as a planned vacation from our vacation… and it worked out exactly as planned. We had a wonderful, relaxing time!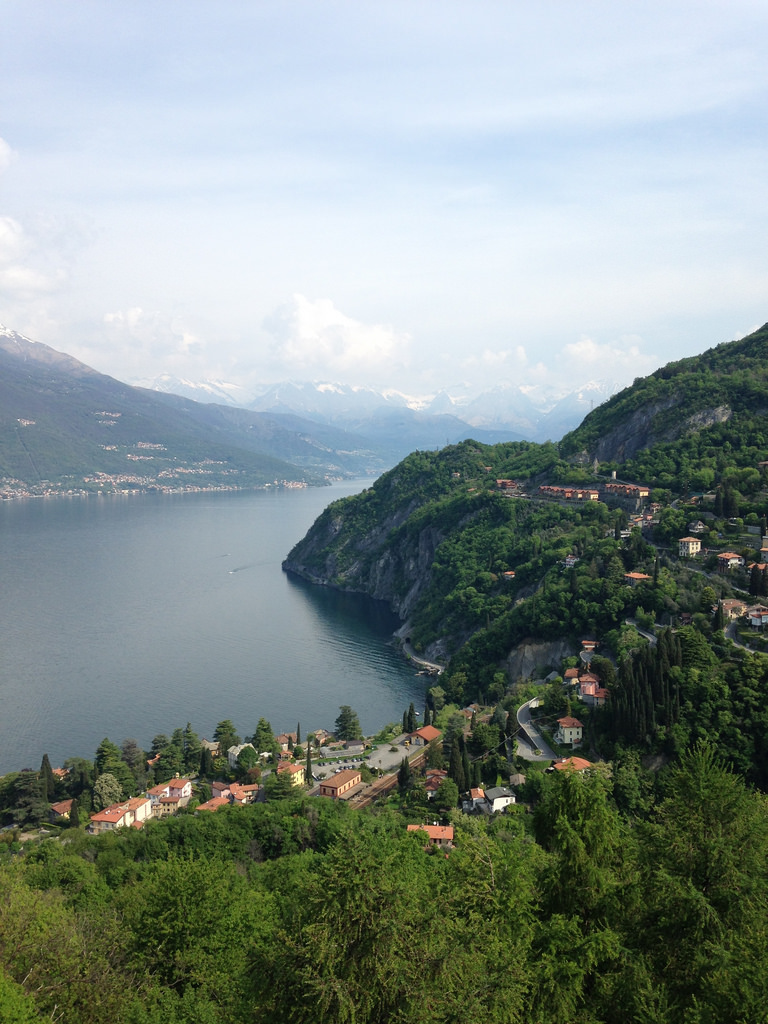 We had originally planned to go to Cinque Terre instead of Lake Como, but it turned out to be an Italian holiday weekend and all of the hotels there were already booked. Usually, Lake Como wouldn't have great weather this time of year (which means hotels were available) but we lucked out and had two perfect days of sun and amazing views.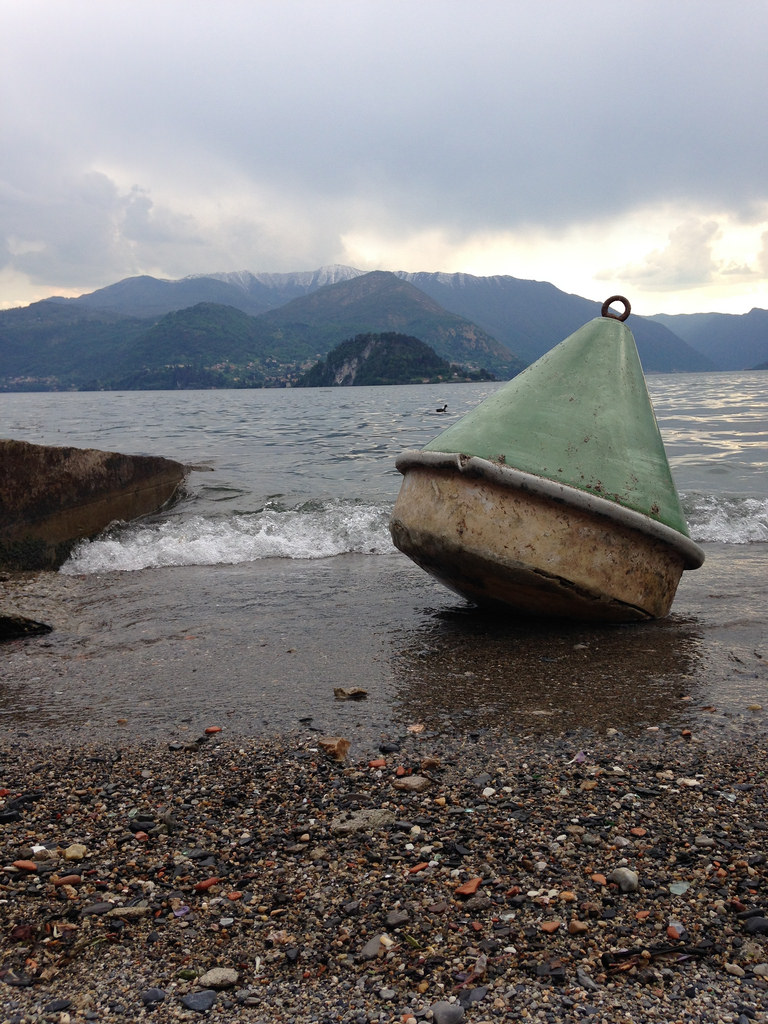 Varenna was definitely one of my favorite stops of the whole trip. It was quiet, with no tourist crowds, which had gotten very exhausting in the bigger cities. We stayed at a wonderful, small hotel in a room with our own terrace with stunning views of the lake and mountains. Plus, we had my favorite meals of the trip there at Restaurant La Vista.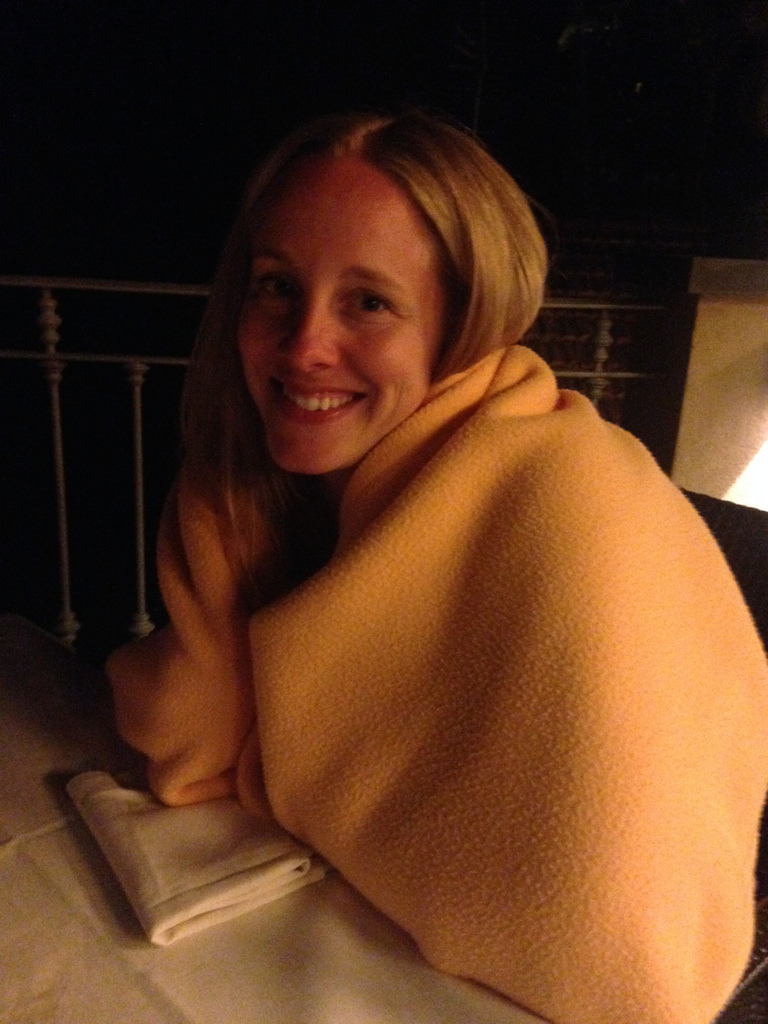 If you are ever in Lake Como, you must go to La Vista! The food was amazing (the octopus salad was my favorite) and the staff were so very nice and welcoming. It was fancy, but totally comfortable. It is also located basically IN the water of Lake Como and has spectacular views. We ate inside on our first night and then went back on our third night in Varenna and sat on their terrace. It was so beautiful and fun! They bring out blankets for you when it gets cold after the sun goes down so that you can stay and take your time enjoying dessert. So cute! Travis and I joke that La Vista is now my most favorite restaurant in the world… but it isn't really a joke. I think it is the truth! We had such wonderful, romantic, three-hour dinners there — it was perfect.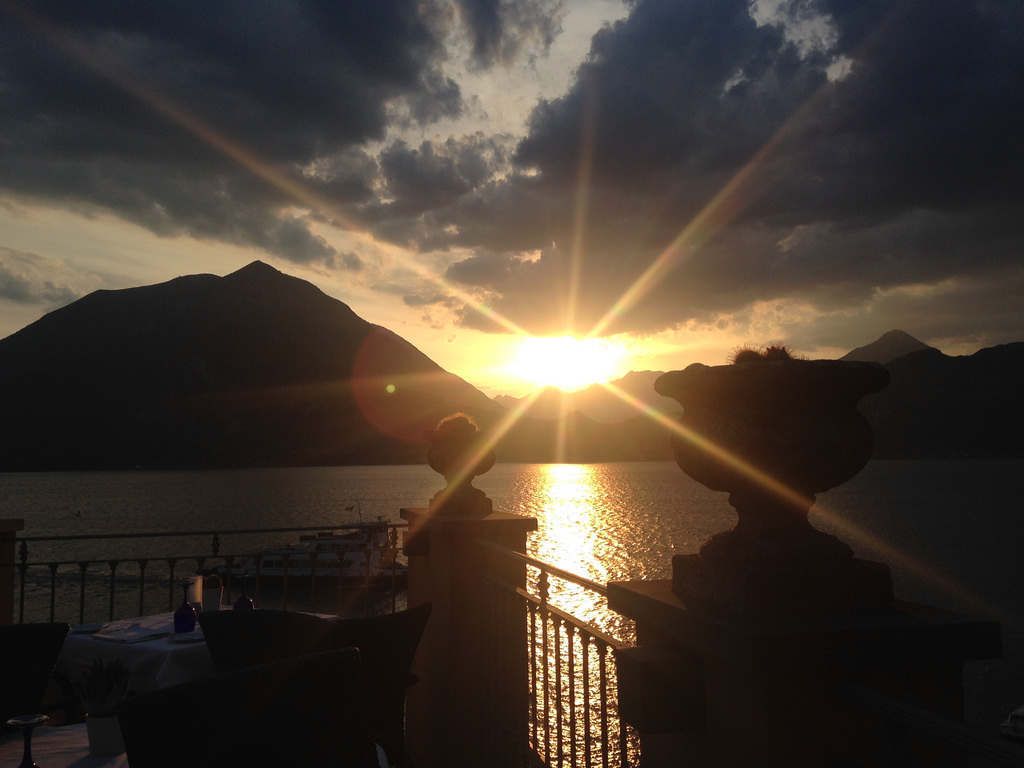 Hitting up so many amazing, but crowded tourist sites all over Italy was tiring, and we knew we wanted to relax in Varenna, but we couldn't pass up hiking in the Alps and checking out the local castle, Castello di Vezio. It was a very small castle compared to many we visited, but you could tell that it was cared for well. There was a falconry at the castle and they let the birds out for us to see. I fell in love with a cute, white owl. There was also a reptile exhibit, a sculpture garden, and strange chalk ghosts that are made each year and then slowly deteriorate. Odd, but definitely a really unique and special place. We had fun exploring the grounds.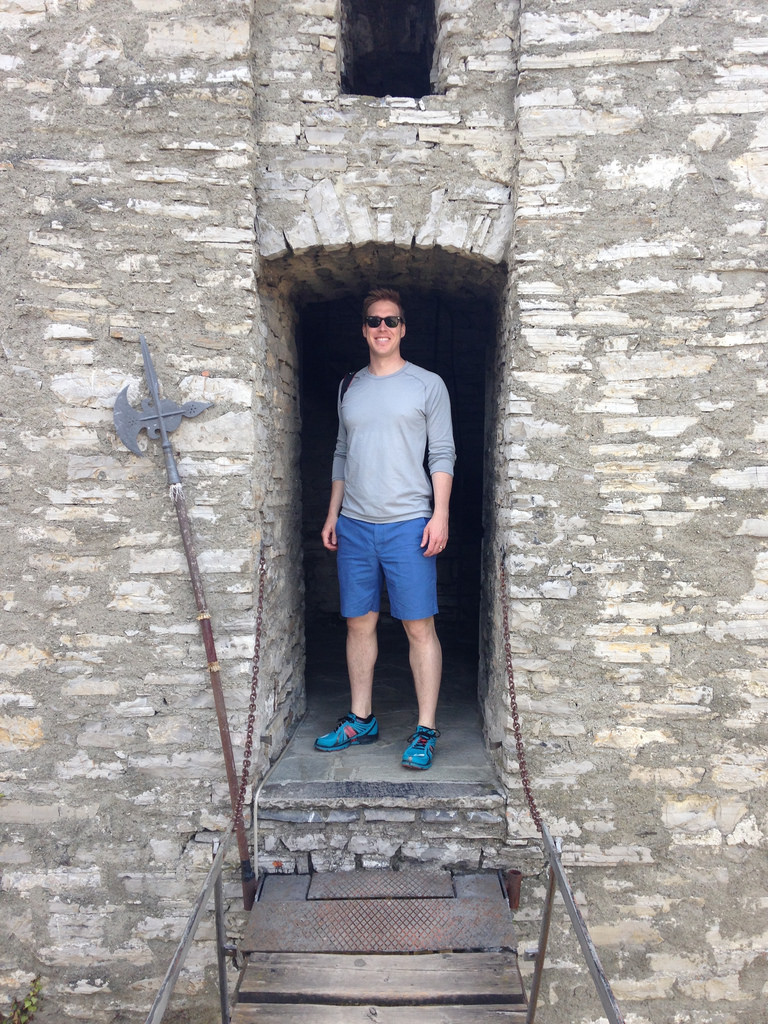 We continued hiking to find a nearby waterfall. It was very impressive. So loud and fast! The water was very cold since it was coming down from the Alps. It acted as a type of air conditioner and cooled the surrounding area. I drank some of the water out of a spout that was set up — it was refreshing! Then, we hiked back to town and bought lunch at the local farmer's market. For dinner we had simple pizza and gelato. Then we turned in early and enjoyed our hotel room balcony.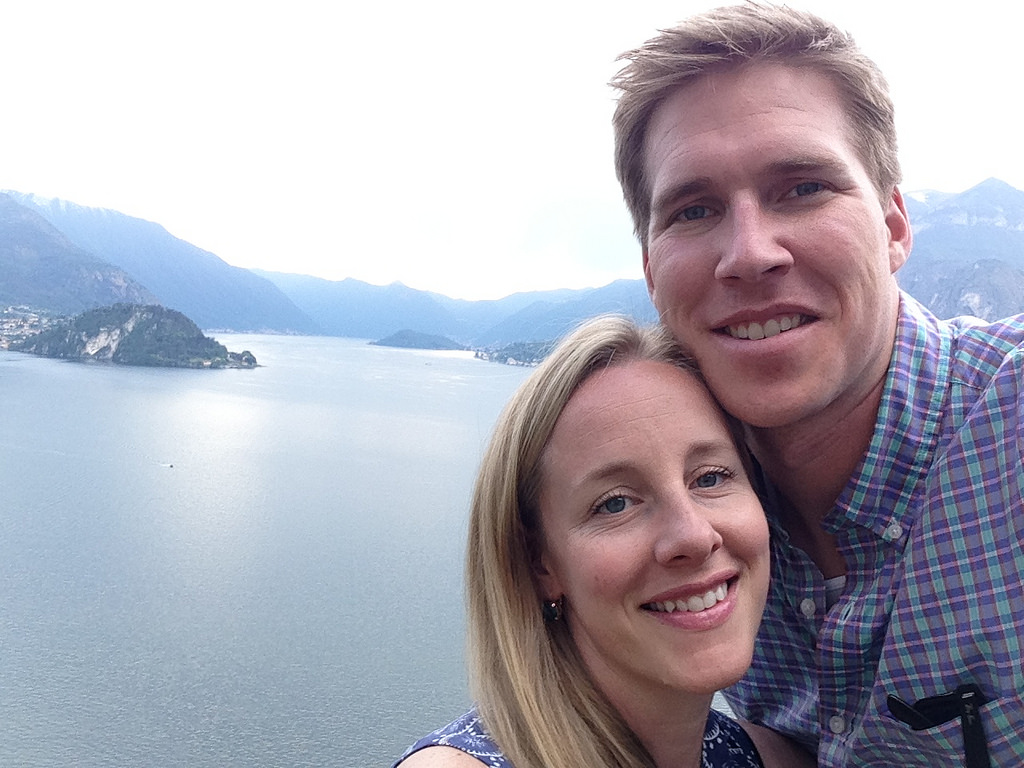 On our second full day we took the water ferry to Bellagio across the lake. It is a bigger town. It was more crowded, with more shops and restaurants. I liked Varenna better, so after some gelato and a rest at a water side cafe, we headed back "home." We decided spur of the moment to go back to La Vista for dinner… and I am so glad we did! Such a great night!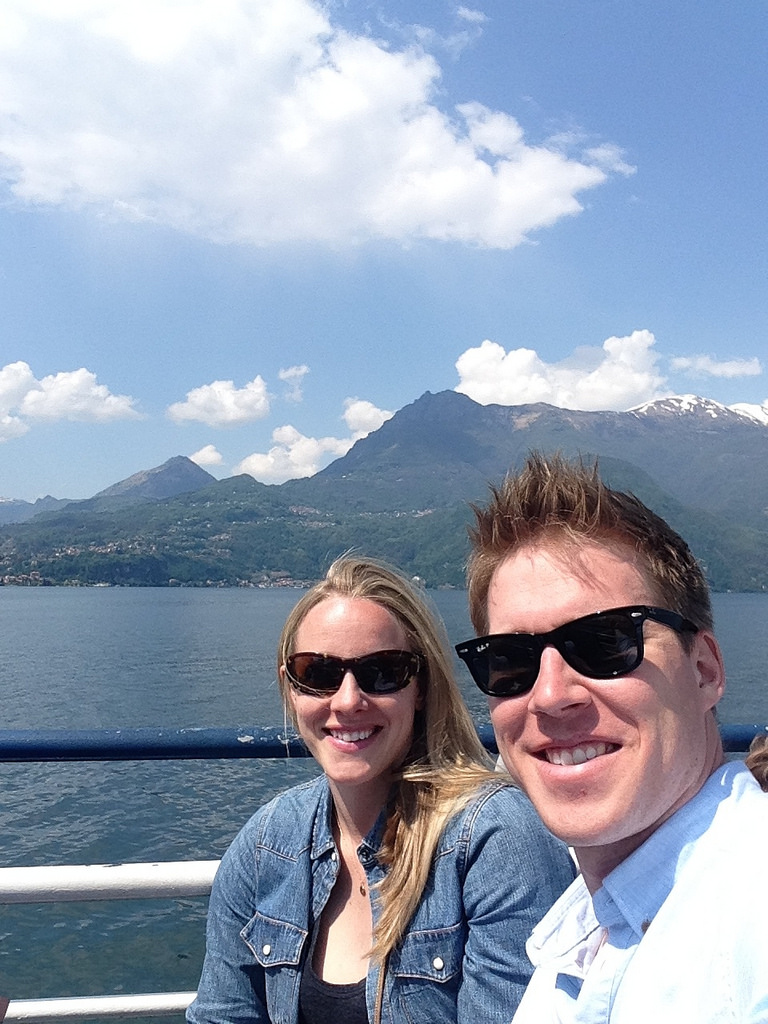 Our entire stay in Varenna was relaxing and magical. I had been cranky while we were traveling there, but the beautiful views turned my mood around as soon as we got off the train. I had a wonderful time. I doubt it will actually happen, but we are already talking about returning someday…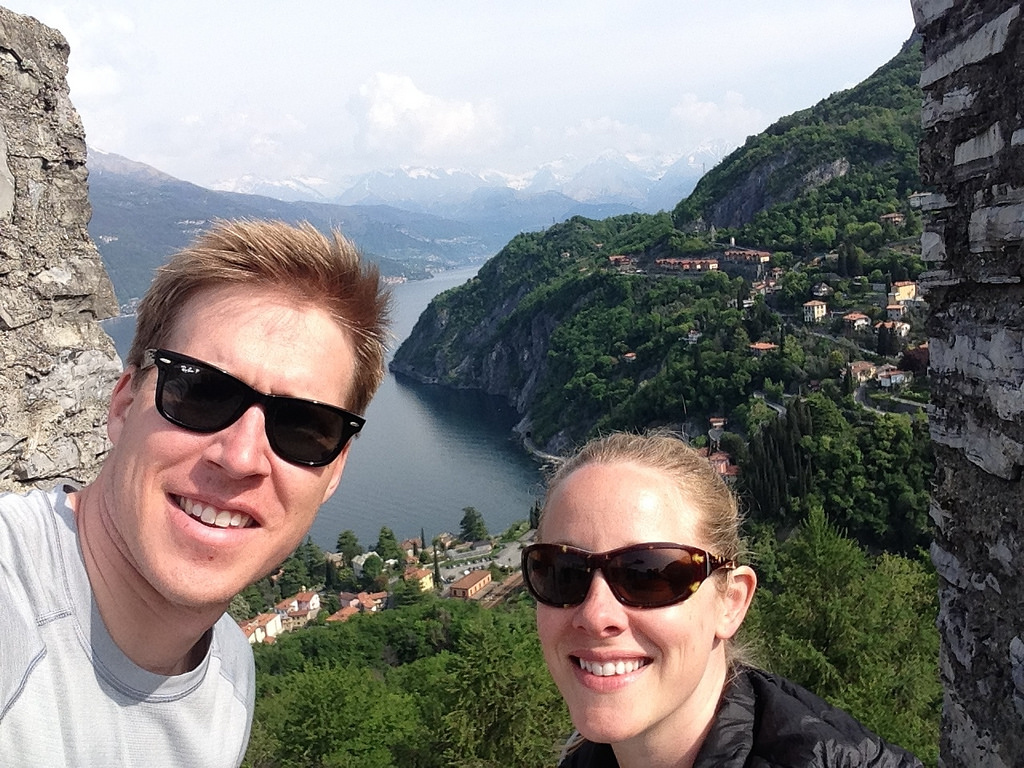 Funny Side Note: We relied heavily on Rick Steves' guidebooks and therefore ended up surrounded by other tourists who did the same. We joked that whenever we heard someone speaking English, they were talking about Rick Steves… well, in Varenna we actually ran into one of his tour groups!! He wasn't leading it, but it was definitely his program. We overheard a few couples talking about it at dinner… they had all been on multiple Rick Steves tours! Biggest revelation: Rick Steves' son doesn't wear a money belt!! The tour participants really though that was wild. haha!
————
We are still working on uploading and organizing our insane amount of photos. I plan to curate a much more manageable "highlight reel," but for now you can view them all in my Europe 2014 Flickr Album. Travis and I took more than 2,000 photos EACH. Gah!