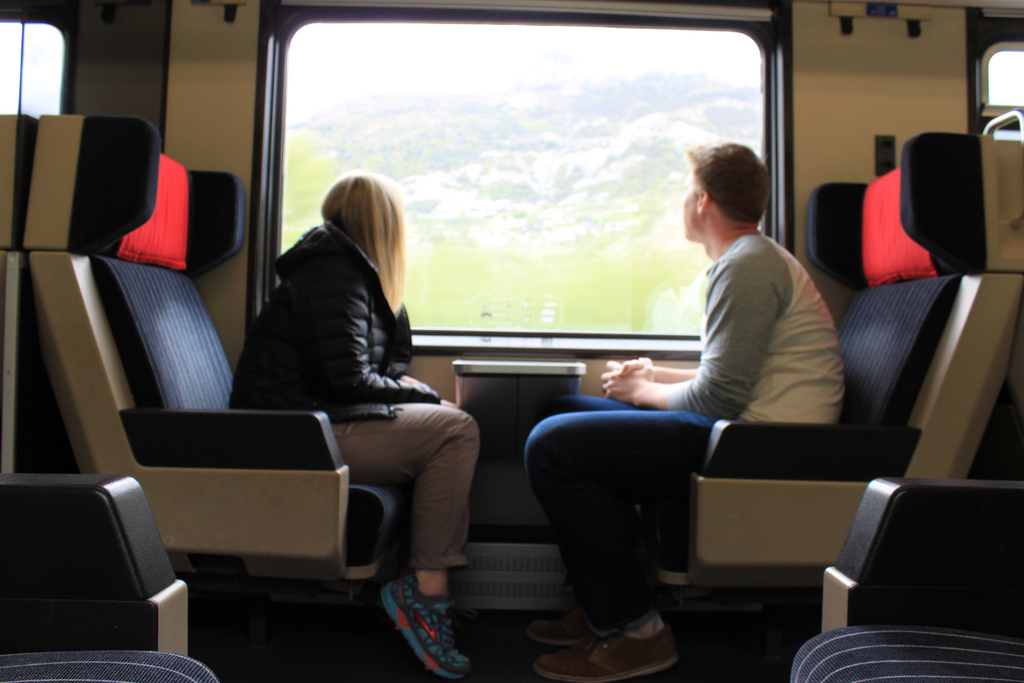 Prior to our trip, we had grand plans of traveling to the Berner Oberland in Switzerland and getting to the top of the Jungfrau… but we hadn't totally looked into April weather in the high Alps. The temperature is still in the teens and they are still getting snow. We didn't pack for those types of conditions, so we changed our plans to make a lower key (and lower altitude) stop in Lausanne, Switzerland.
We didn't have much on our Swiss itinerary, just view the alps, eat fondue, and change out our Euros for a few Swiss Francs. Success on all fronts!!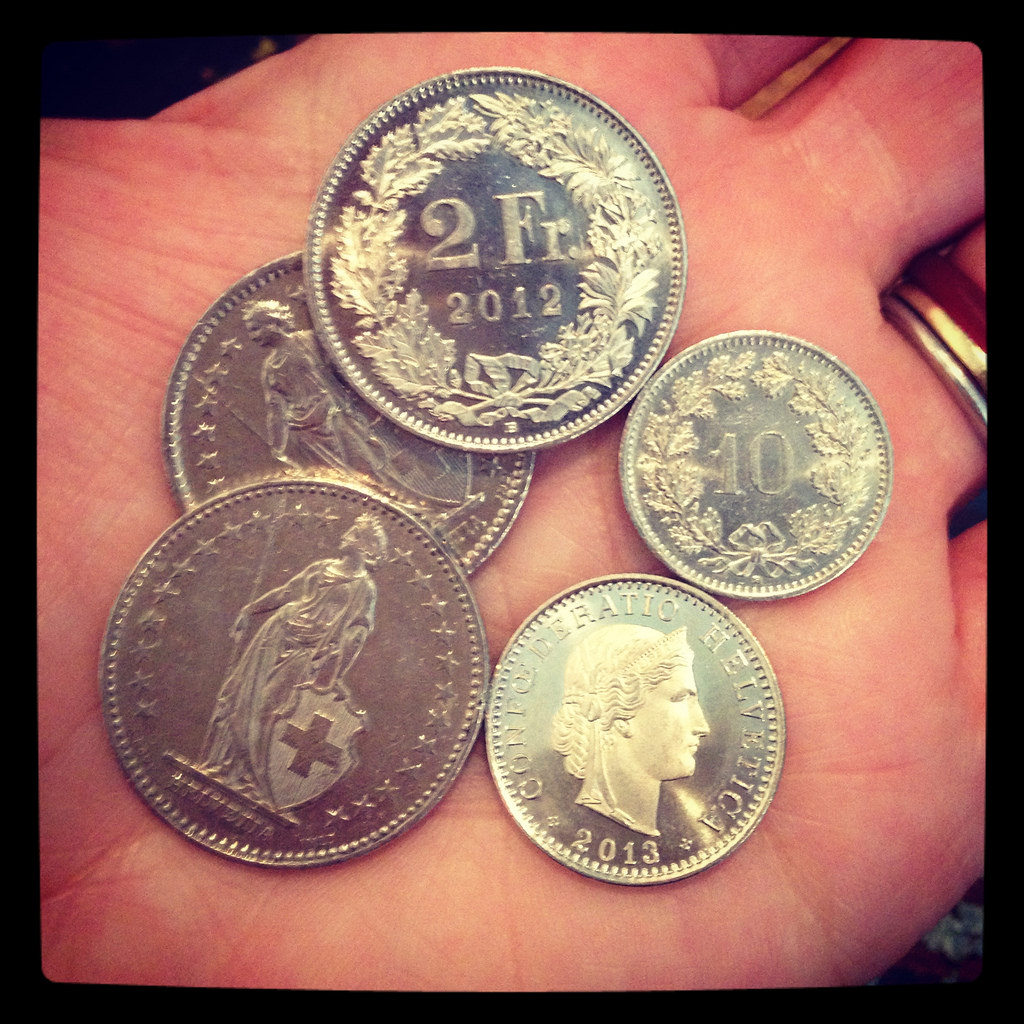 The weather was overcast and rainy, so I didn't take many photos, but Lausanne was lovely, fancy, and sophisticated. Very quaint and clean, with an adorable subway system. The population of Lausanne is only 132,000 and it is one of the smallest cities in the world that has an underground subway system. They speak French in Lausanne, but German, Italian, and English are also common. We had a bit of trouble code-switching to French, even with our very limited set of conversational phrases. Travis is much better at languages than I am.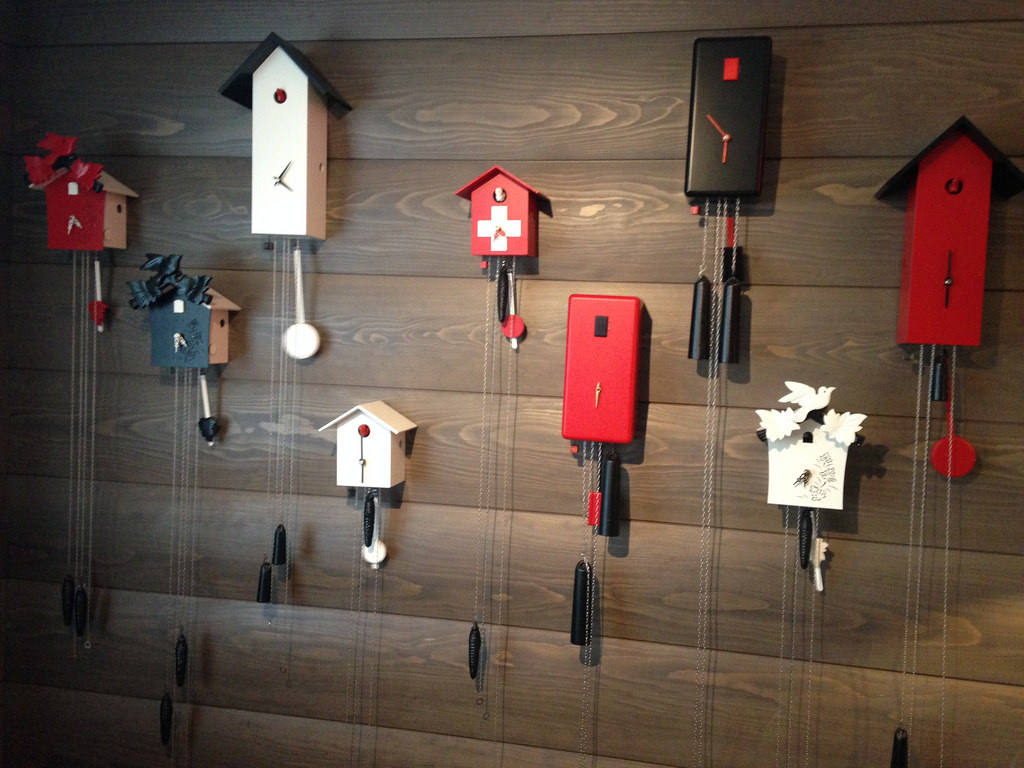 Our hotel, Agora Swiss Night, was cool and modern. It had all kinds of fun Swiss details, like the cuckoo clocks seen above, plus fun rooms and pretty good interent.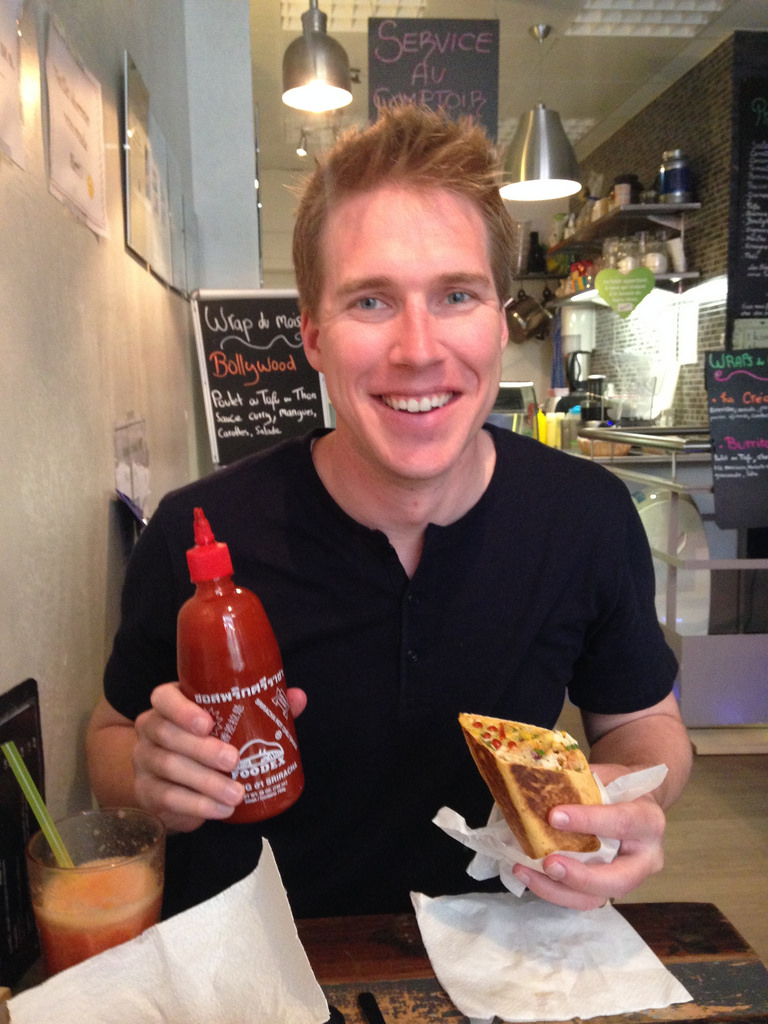 Because the weather was icky, we didn't do too much in Lausanne. We only had one full day there and we spent it relaxing and eating. We went to a California-themed restaurant for lunch called the Luncheonette Cafe. We thought it was funny to be at an American restaurant, but more than that, we were craving vegetables. Eating in train stations makes you miss healthy food! We downed a giant salad and burrito quickly! It was exactly what we needed.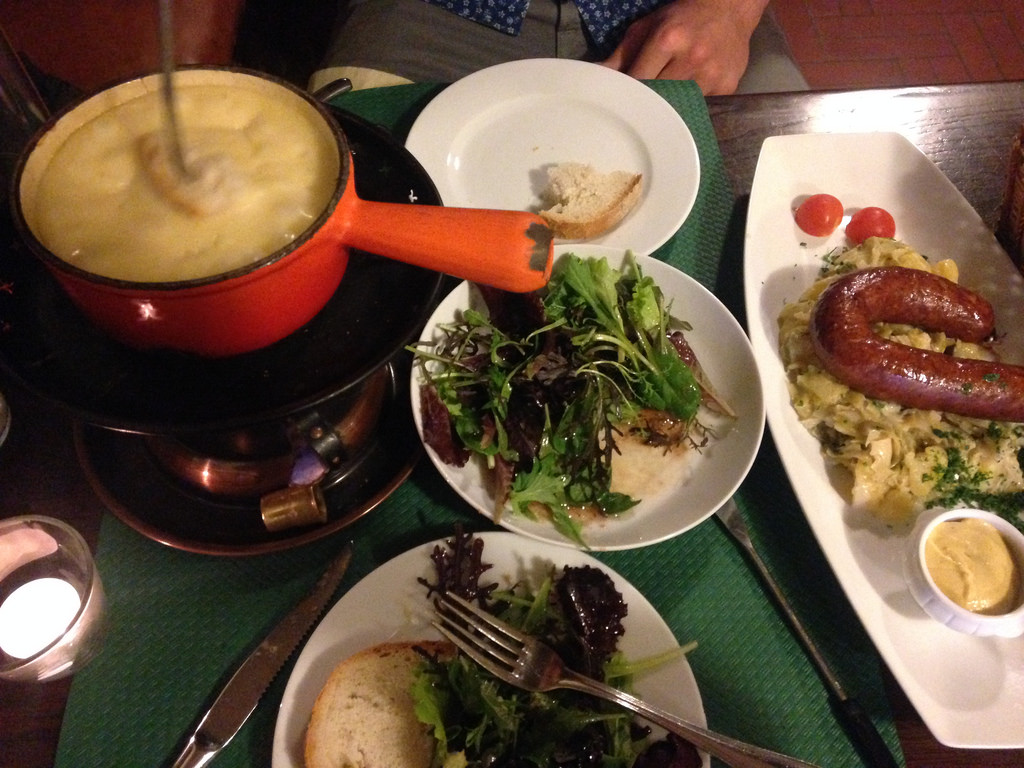 For dinner we sought out the best, traditional fondue in the city. Travis found Pinte Besson, a 200+ year-old tavern with some of the best-rated fondue in town. We shared a cheese fondue and a sausage dish. It was HEAVY, but absolutely delicious.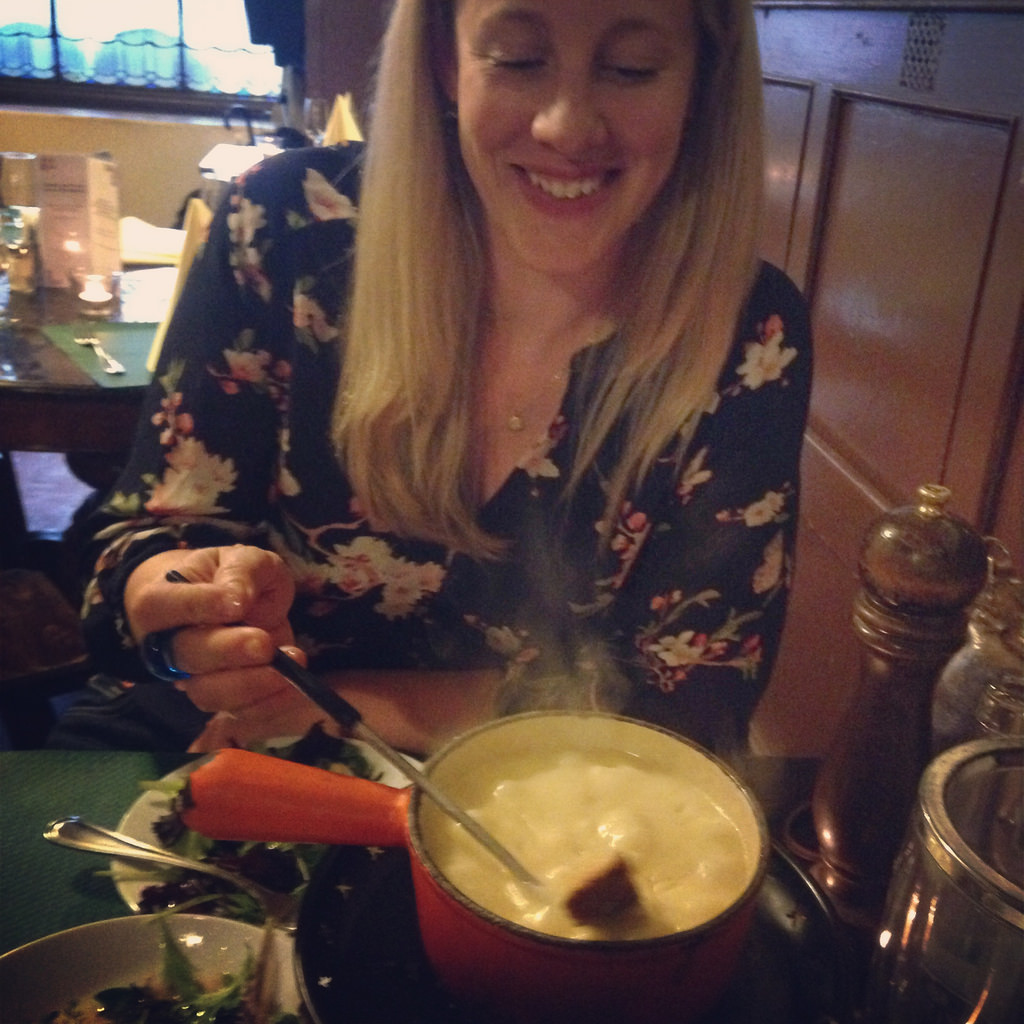 And other than mailing a few postcards, that was about it for our trip to Switzerland. Most of our Alps mountain views were seen from the train to and from Lausanne. I'd love to go back some day and actually hike in the higher Alps!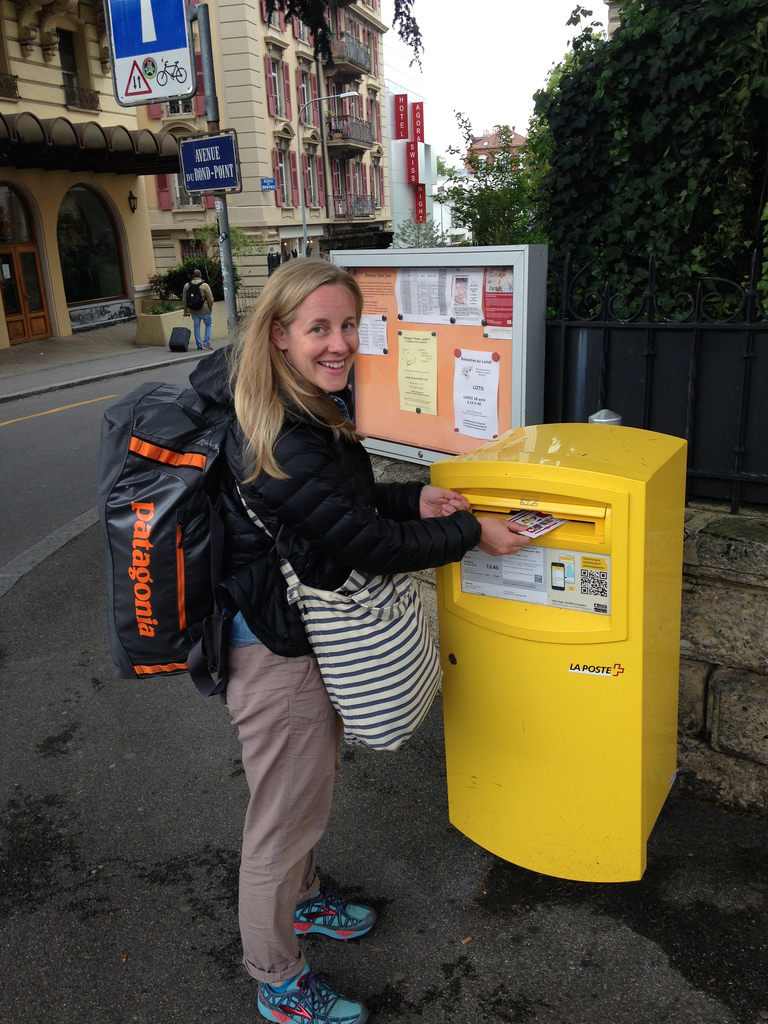 Read Travis' post about Switzerland HERE.