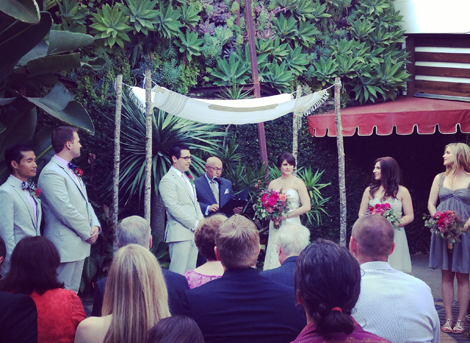 A week ago, Travis and I were in Los Angeles for our friends, Matt & Emily's, wedding. It was a fabulous event and fun trip!
The wedding was basically perfect. It was held at a very cool event space in downtown LA. Our friend Larry was the officiant and the ceremony was short and sweet. The reception was lots of fun, with dancing, and good food, and a photo booth. We had a great time, and even more importantly, I think Emily & Matt had a wonderful night. It was so nice to share their big day with them.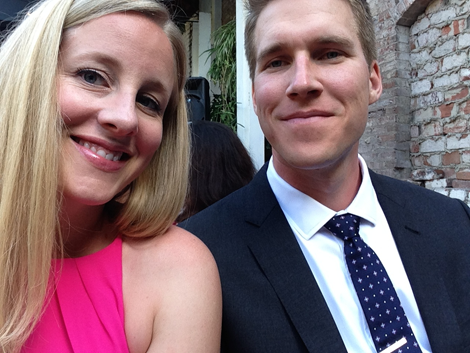 In addition to the wedding, the weekend happened to be OUR 11th wedding anniversary. Travis and I celebrated by going to dinner at Baco Mercat, a trendy, new, hipster restaurant in downtown LA. The "baco" sandwiches were awesome. We also managed to sample the LA version of the cronut, "Churro Crullants," at Semi Sweet Bakery near our hotel. And of course, we had a meal at In and Out Burger!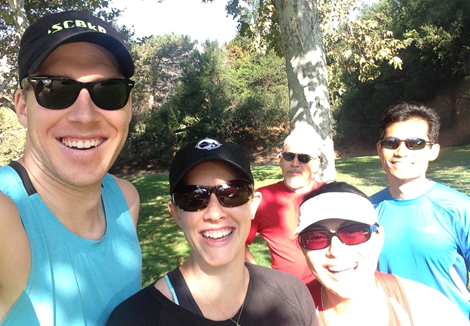 We earned our In and Out burgers by going for a very hot, very hilly run in Griffith Park. I had a great time exploring the trails with Larry and Alexis, but our run was sort of a half-hike/half-run. It was tough terrain!!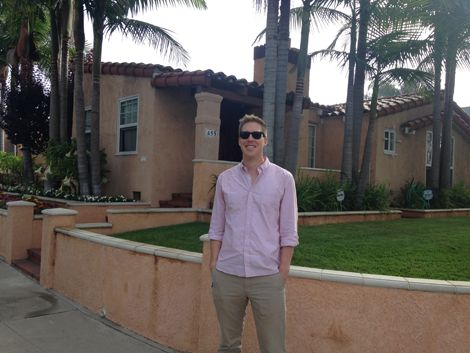 Since we haven't been in LA for a while, Travis wanted to take the opportunity to stop by the house he lived in when he was born. We took a few good photos and he FaceTimed with his dad. Then, we spent the rest of the Fourth of July with Travis' Aunt Carol, Uncle John, and Uncle Glenn. We had a great time eating good food and visiting. In the evening we attended Matt & Emily's rehearsal dinner.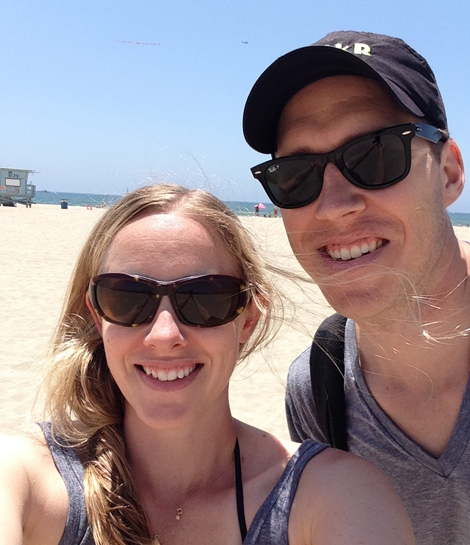 The day of the wedding, we managed to fit in a trip to Santa Monica Beach and a walk down the Venice Beach boardwalk. We probably over-did it for the day and got too much sun, but it was fun to swim in the ocean a bit and see the famous tourist attractions.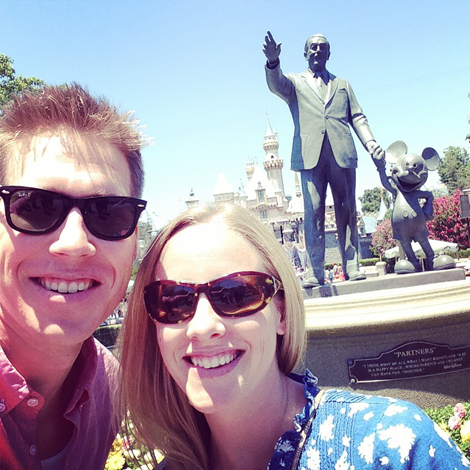 In a last minute decision, Travis and I made the somewhat silly decision to spend the final day of our trip at DisneyLand. It wasn't part of our original plan, but we just couldn't resist the temptation. It's been 15 years since our very first Disney visit together during our high school senior year spring break! Wow. We rode all of our favorite rides (like the teacups seen below), ate churros, recreated our traditional photos, and splurged on dinner at the Blue Bayou Restaurant inside the Pirates of the Caribbean ride. Yes, we are huge dorks, but Disneyland is always a fun time. And, who knows when we will be in LA next!!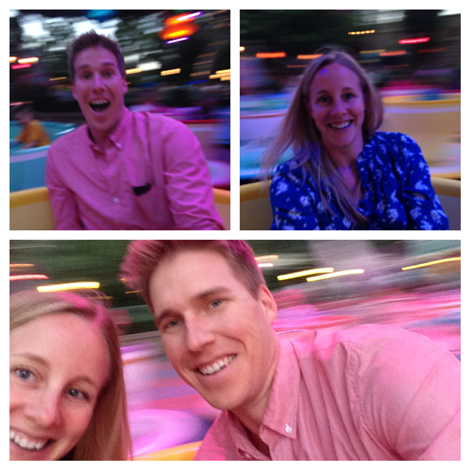 Check out all of the photos from our trip in my Flickr Album.