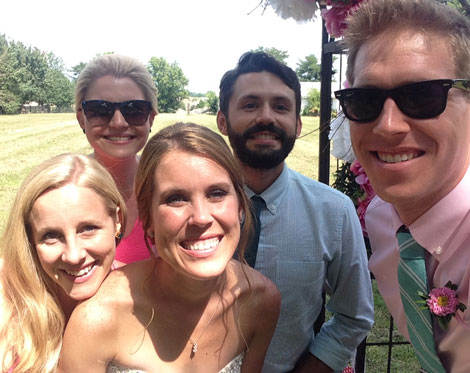 Two weeks ago, Travis, Crusher and I were traveling to Kansas City to celebrate Chelsea and Myles' wedding! It was a great trip and an absolutely wonderful wedding. We had a fabulous time with family… whom we hadn't gone to visit in over a year!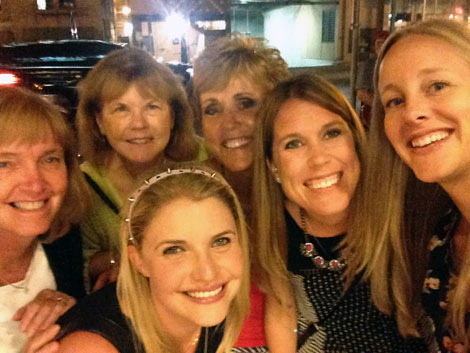 We came ready to help out and were able to provide some assistance with the last minute wedding prep. I helped Chelsea and Kristen put together the favors, and Travis and I got the programs printed (the day before the big event – whew!). We also managed to fit in a Royals game and Bachelorette evening on the Plaza (seen above).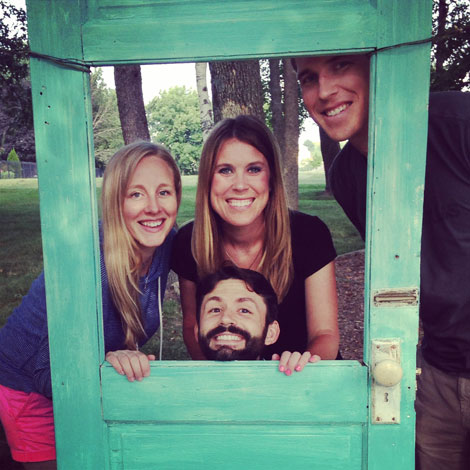 There was quite a bit of set up and decorating involved in the wedding. The Johnsons and their family and friends did a lot of work! The ceremony was outside, so we all helped move chairs out to the lawn. And then helpful guys (hi Seth!) moved many of them back in for the reception. I was worried about the amount of work involved, but everyone chipped in and it really went smoothly! I was very impressed. All of the decor was teal and pink and adorable. It was a really sweet and personal celebration.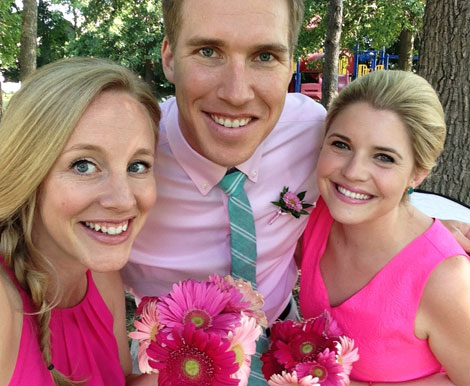 Travis, Kristen, and I were the bride's wedding party — the bride's Best Man, Maid of Honor, and Matron of Honor. Very cute! It was very special to stand up with Chelsea and Myles as the said their vows.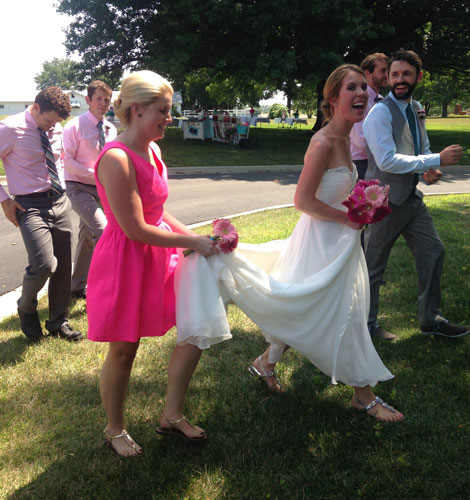 Chelsea and Myles were very happy and I think they had a great day. It was really nice to get to know Myles a little bit better and see how good the two of them are together.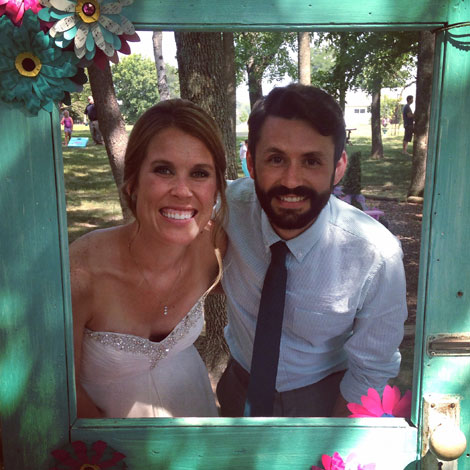 It was just a really fun, busy, family-filled weekend. It felt good to see everyone. I had been worried about hiding my pregnancy while we kept it a secret until after the wedding, but I don't think too many people noticed anything. We'll see how I look when the official photos come back!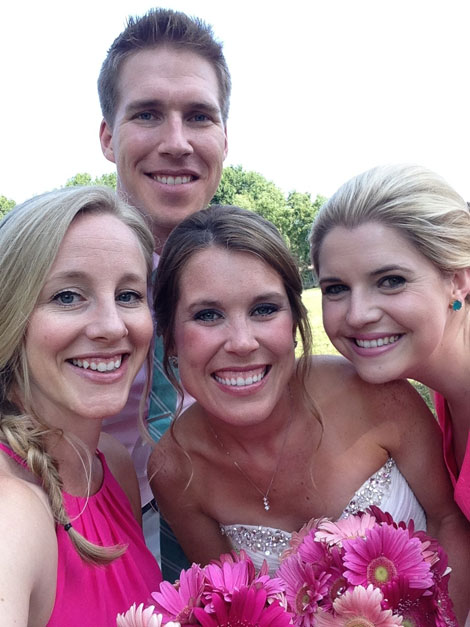 We helped clean up the church after the wedding, which really went pretty quickly with lots of people helping out. On Sunday, there was a brunch for Chelsea & Myles, and then we took our two families out for dinner… to spill our big news! Everyone was really excited and happy. I was worried about stealing the wedding thunder, but Myles & Chelsea were really gracious and happy for us. It was an eventful weekend for the Johnsons, Lambles, and MCormicks!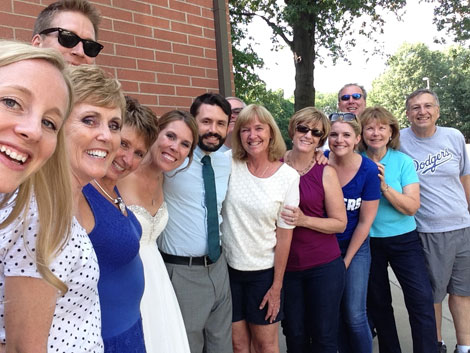 Check out all of my photos in my Flickr Album!