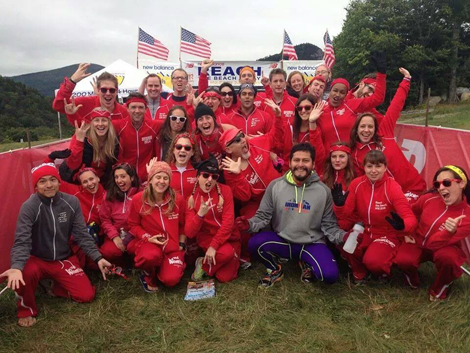 Travis and I completed our third Reach the Beach relay event earlier this month. My running role was much shorter and slower this year, but Travis and I still had a fantastic weekend Reaching the Beach with 28 of our fun and wacky Brooklyn running friends. How amazing is it to find a group of people who can spend 30+ hours in mini vans together without sleep or showers, run 600+ miles, eat mostly just pretzels and MnMs, and come out the other end smiling more than ever?!
This year our Warriors group consisted of three teams of 10 people each. Our van of five was me, Travis, Amanda, Larry, and Nate. It was Nate's first time at RTB and I hope we helped make it a fun experience for him. I had an awesome time with our van mates! It was really a no stress, smooth, and even EASY weekend. Amazing.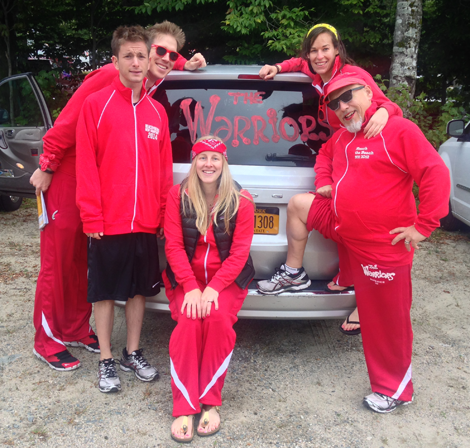 Since we were van 2, we spent the first portion of the event cheering for our team mates who ran the first five legs. We started the race earlier in the day this year than in the past, so when it was our turn to run, it was still light out! Nice. We ran, drove, cheered, handed off the baton (slap bracelet) at the transitions, and basically just got it done.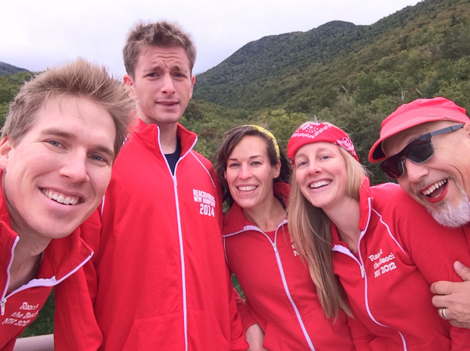 I had originally been assigned to run 18 miles during the event, but since I had experienced a difficult four-mile race the week before, I was nervous about my ability to do it… at least to do it in any type of time that wouldn't completely sink our team. Thankfully, Larry switched legs with me and I got to run 13 miles of much easier terrain. Whew. That was a big relief. I had been worried that Travis may need to run some of my legs for me… but sadly, he had an injured calf and actually couldn't do his third leg. Joel ended up running it and totaled more than 30 miles for the weekend! Crazy.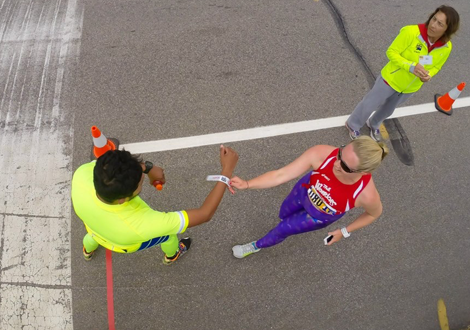 I was the last runner in our van to go. My first leg happened to be the same first leg course that I've run for the past two years. I am glad that I got to run it again because it was fun to see the terrain while it was still light out. It was VERY hilly and it ended on a grass hill heading up to a farm. I was slow, but still felt really good about running most of it (walking only the big hills). And the best part was that my ENTIRE TEAM was at the farm waiting for me to finish and cheering me on. Definitely an inspiring experience… even if I felt a little embarrassed. It felt like I was running HARD, but on video I'm sort of doing a pregnancy waddle. Oh well, everyone was super supportive.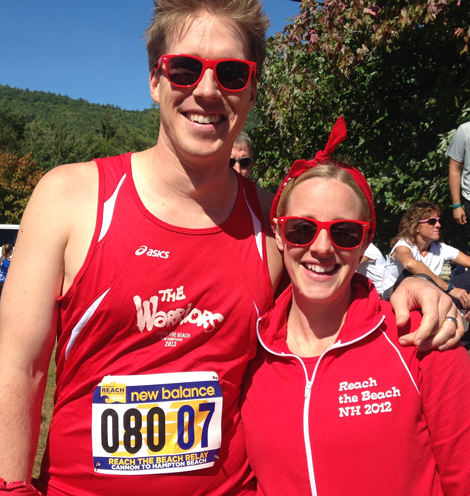 We rested a little, ate some dinner at a cute and welcoming church, and then ran our next set of legs. It is already hard to remember the details, but my second and third legs went pretty smoothly. I even ran the third one (just a 5k) a tiny bit faster! In between we grabbed some sleep at a transition area. I think I slept for a full two hours on the back seat of the van. I didn't think it would really help much, but I woke up refreshed. Wow!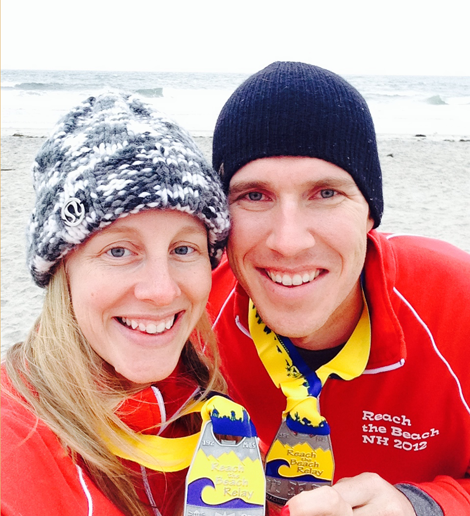 Overall, I think this may have been my smoothest and easiest year at RTB, which is totally crazy since I didn't even know if I was going to do it. I thought that being pregnant would make me really uncomfortable, but I actually felt fine the entire time. BabyJ loved the music in the van and he seemed to sleep when I was running. Thankfully, my team was understanding of my slow speed and need for low mileage… I think that made all the difference. I wasn't as stressed about being FAST this time around. I felt comfortable watching my breathing and heart rate during the runs and not over-exerting myself. I also worked hard on eating healthy snacks and staying hydrated in between the runs. And I used a LOT of porta potties!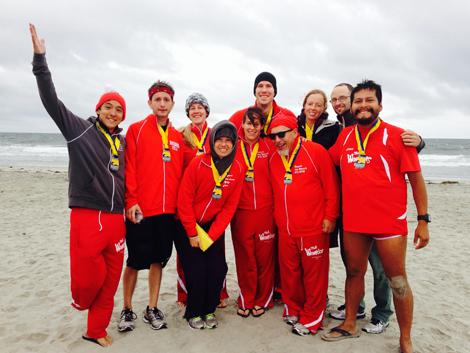 It was another really fun weekend of running south through the mountains of New Hampshire, riding in vans, listening to music, and getting to know our friends a little better. I know that I probably won't get to do the event again for quite a while, so I am glad that I decided to participate this year despite being pregnant. It felt empowering to complete the event, but even more so, it felt really incredible to have a team that welcomed me, accepted, and encouraged me as a pregnant runner and team mate.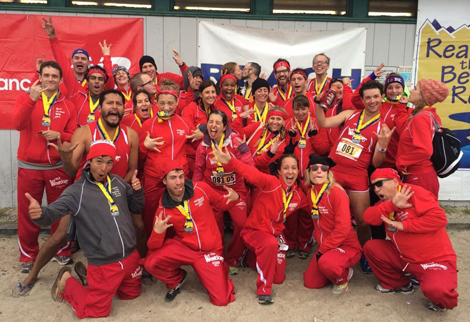 ————
Check out all of my photos from the event HERE.
Blast from the past: